Sunset Overdrive's Plague Bomb makes enemies puke to death
First weapon pack £3.99, or free to Season Pass holders.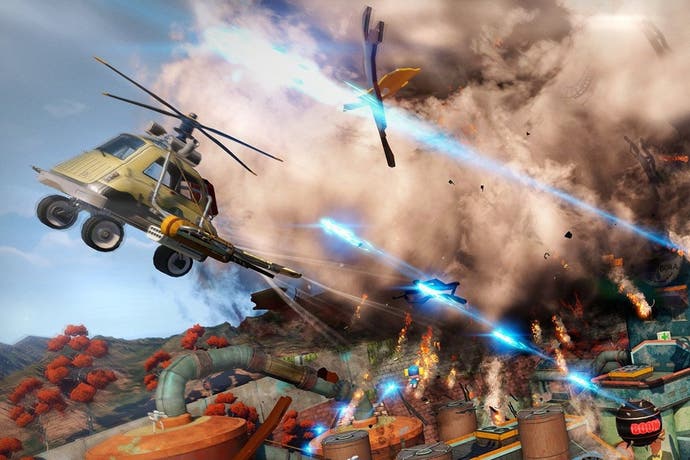 Sunset Overdrive developer Insomniac Games has released its first pack of new weapons for the game.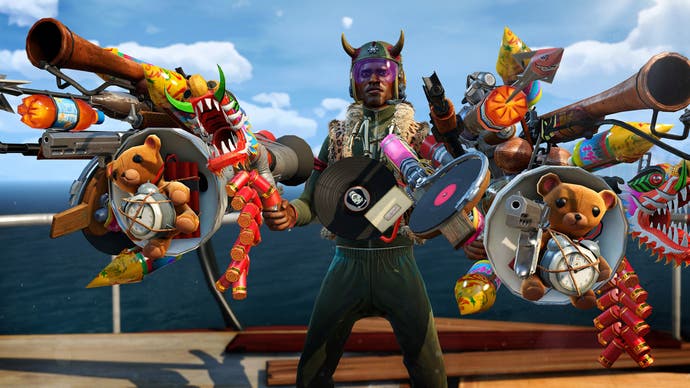 Four fresh items are included for the price of £3.99 (or the pack is free if you have the game's Season Pass).
There's the Plague Bomb, which causes your enemies to vomit until dead. Also included is the Rager, which confuses enemies into attacking each other.
Shield Buddy protects you and your allies but also bombs foes. Finally, the Multi-Lock Rocket Launcher is pretty much what you'd expect - it allows you to target and fire on up to eight enemies at once.
In other Sunset Overdrive news, owners of the game can now take part in an in-game vote for one of two new characters to be featured in an upcoming story DLC.
The game's rare ProPain Launcher is currently easier to find in multiplayer, while OverCharge is easier to earn in Chaos Squad Mode. Both buffs last until midnight on 1st December.