Sunset Overdrive and Saints Row 4 headline April's Games With Gold
Also includes The Wolf Among Us and Dead Space.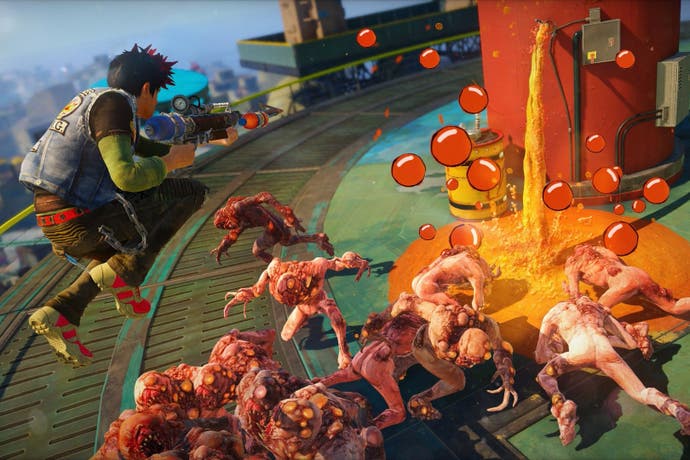 April's Games with Gold - i.e. free games for Xbox Live Gold subscribers - has one of the service's best offering's yet.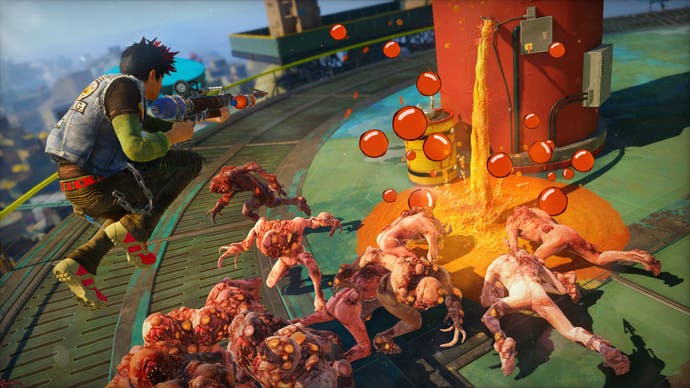 On Xbox One the freebies are Insomniac Games' open-world action adventure Sunset Overdrive and Telltale's fantasy noir series The Wolf Among Us. Sunset Overdrive will be available from 16th April - 15th May, while The Wolf Among us will be available the entire month.
On Xbox 360 you can grab the original Dead Space from 1st-15th April, and Saints Row 4 from 16th April - 15th May.
The March offerings still available include Sherlock Holmes: Crimes and Punishments and Lords of the Fallen on Xbox One, along with the first Borderlands on Xbox 360. Lords of the Fallen will be available until Sunset Overdrive replaces it mid-April, but the rest you'll want to grab imminently if you haven't already.