White Xbox One and Sunset Overdrive bundle cut to £279.99
While stocks last.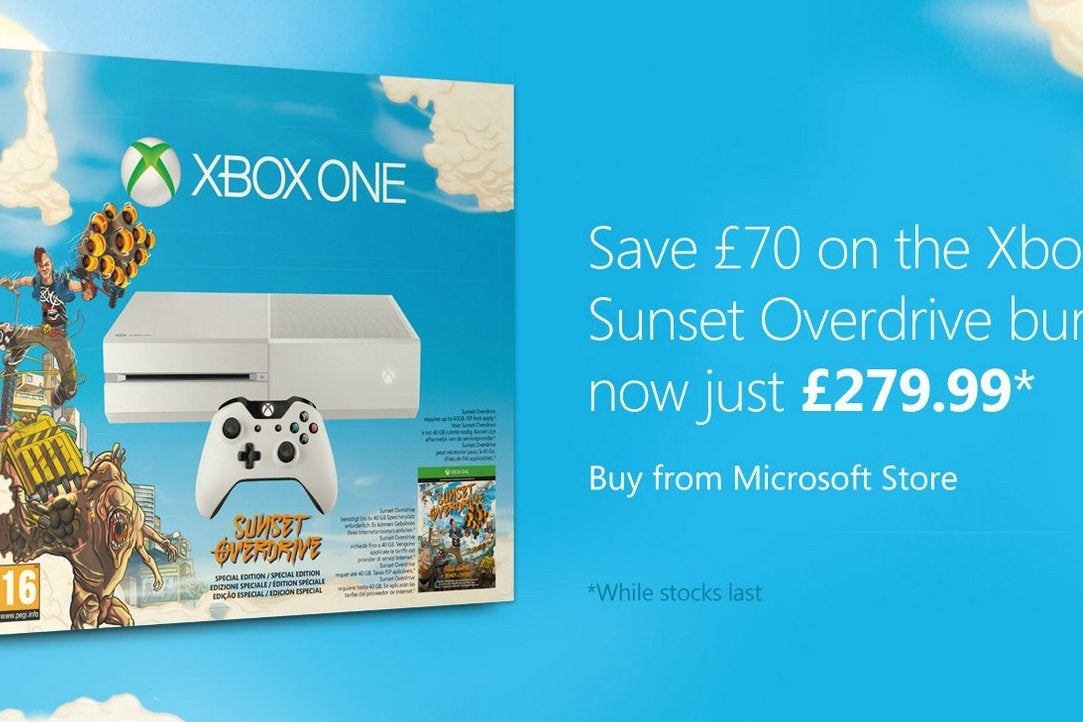 Microsoft is selling off its white Xbox One and Sunset Overdrive console bundle for just £279.99 a pop.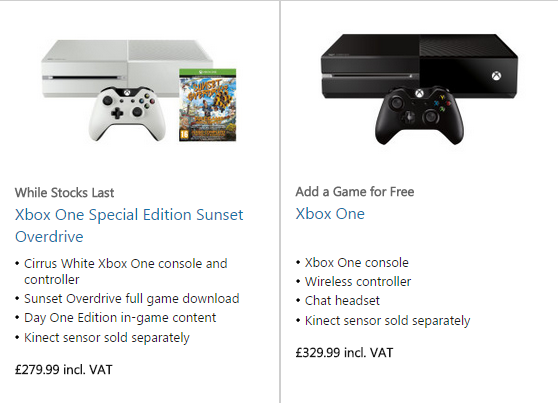 The offer is only available while stocks last via the official Microsoft Store.
That makes the option cheaper than the standard black Xbox One console without Kinect (which also comes with a free game).
Microsoft's regular Xbox One pricing remains £329.99 without Kinect or £399.99 with the console's camera sensor included.
But there's also a special £299.99 option with Kinect that includes copies of Assassin's Creed Unity and AC4: Black Flag.
The Xbox One Sunset Overdrive bundle remains the only way to currently buy a white-coloured version of the console. Previously, members of Microsoft's internal development team were given white-coloured machines at the console's original launch.