Mystery Steam Resident Evil 5 problem stops game being played
UPDATE: Seems to be fixed.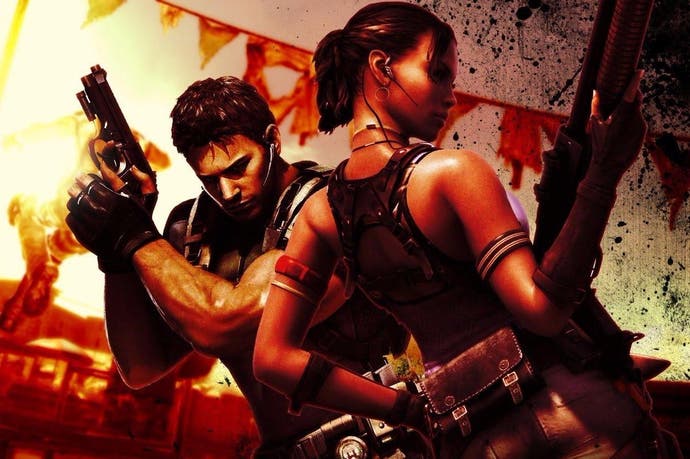 UPDATE 4PM: Reports are surfacing that the problem has been fixed. The original Reddit thread has been updated to say that person can now play the game, so the issue for them appears to have been resolved. I've separately downloaded, installed and played the game on Steam in the last hour and encountered no problems.
ORIGINAL STORY 3PM: There is currently a problem with Resident Evil 5 on Steam that prevents people from playing the game. The problem seems to be Steam or Capcom failing to issue game keys. Have they run out?
The error message being reported, according to Reddit, is "#SteamUI_JoinDialog_KeyRequestFailed_Text".
"This has been going on since Saturday [11th February]," the opening Reddit post remarked.
"To make matters even more frustrating, there was a window of about two hours Tuesday night where I could launch the game. However, the next time I went to launch it it was back to that same error message. It's incredibly frustrating to know that the files are on my computer and totally playable but I'm unable to use them because of some useless backend nonsense."
There are pages of similar reports on Steam.
Capcom has not responded to the community through customer support or otherwise. Capcom PR told Eurogamer it was looking into the issue.
Resident Evil 5 was released in 2009, and focused heavily on co-op. Played that way it's a lot of fun, as Rich Stanton recalled looking back on Resi 5 last year. But it's not the strongest game in the series.
The recent Resident Evil 7, however, achieved far greater acclaim - reestablishing a series which had somewhat lost its way. Don't forget we have a Resident Evil 7 guide if you need a bit of help.