Stardew Valley's multiplayer update for Switch is "finished", now in testing
Hopefully it'll be oat soon.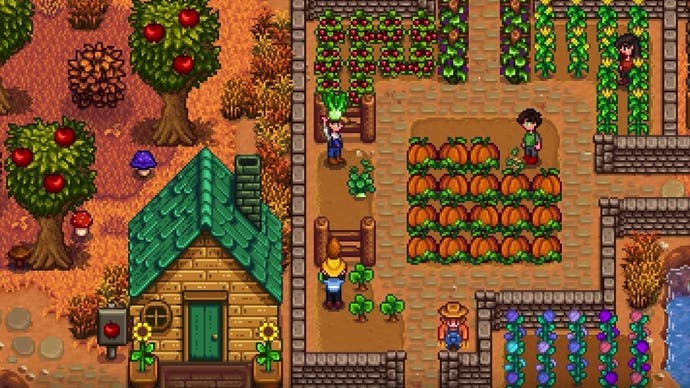 Stardew Valley creator Eric "ConcernedApe" Barone has revealed that the game's multiplayer update for Switch is now "finished", and currently in testing.
Co-operative multiplayer for Barone's phenomenally successful farming and village life sim was originally touted way before the game's launch back in 2016. The long-awaited multiplayer update finally arrived on PC this August, and Switch owners are, with Nintendo securing first dibs on consoles, next in line.
In a new tweet, Barone announced that "The Stardew Valley multiplayer update for Nintendo Switch is now in QA. Will let you all know ASAP when more concrete info becomes available!". He later clarified that this meant, "the actual development of the update for Switch is (presumed to be) finished, and is now being tested thoroughly to ensure there are no bugs/crashes".
As PC players will already know, Stardew Valley's new co-operate mode is an absolute delight, enabling up to four friends to work together online to build and maintain the farm of their dreams, before heading out to socialise with the locals once the working day is done. If at all possible, the core experience is even more wholesome, and even more magical in multiplayer, with real pleasure to be found through collaborative toil.
Once the Nintendo Switch version of Stardew Valley's multiplayer update is out the door, we'll likely hear firmer details regarding its arrival on Xbox One and PlayStation 4.