Star Wars Battlefront beta due in two weeks
Includes three game modes, runs for four days.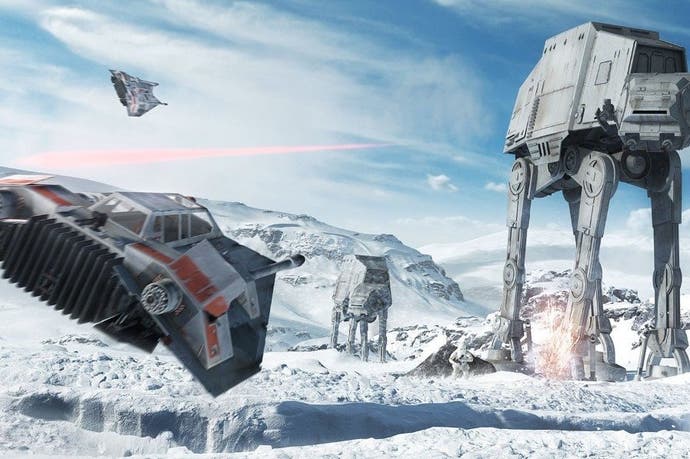 The Star Wars Battlefront Beta will run from 8th-12th October on PC, PS4 and Xbox One, publisher EA has announced.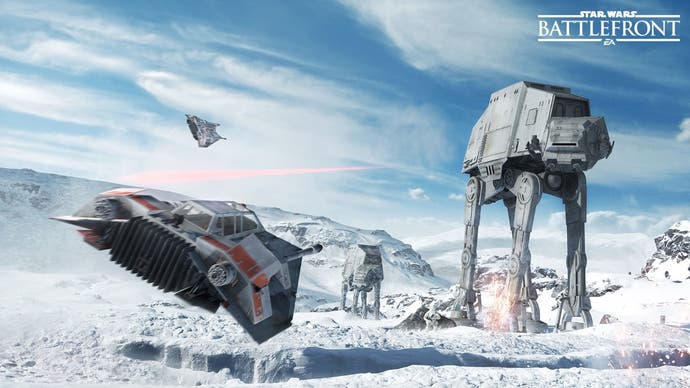 This is an open beta and is thus available to all players. No need to sign up.
The beta will be comprised of the following three modes:
Walker Assault on Hoth is a 40-player game mode set on everyone's favourite snow planet. Expect AT-AT's and Y-wings. (Remember to use those tow cables.)
Drop Zone on Sullust: An 8v8 mode about claiming crashed escape pods on a brand new volcanic planet.
Survival Mission on Tatooine: A defense mode played either solo or in co-op (with splitscreen support!) as you hold off waves of AT-ST's, TIE fighters, elite stormtroopers and other Imperial forces.
Your progress during the beta will not carry over into the full game and this early version will instill a level cap of five.
The beta will be around 7GB on consoles and 11GB on PC via Origin.
You can pre-load the beta on Origin 9am UK time Wednesday, October 7th.
You'll also be able to partake in the Star Wars Battlefront Companion available at www.StarWarsBattlefront.com. This features a strategy card game called Base Command that lets you earn in-game credits to unlock Star Cards, weapons, and more in Battlefront. The Companion will also allow you to check game stats and progression, customise load-outs and appearance, etc. There will be a mobile app for the Companion prior to the game's release, but during the beta it will be limited to its web version.
Star Wars Battlefront will launch on 19th November in the UK.