Star Wars 1313 was about Boba Fett after all
Licensing the game to a third party remains "a possibility."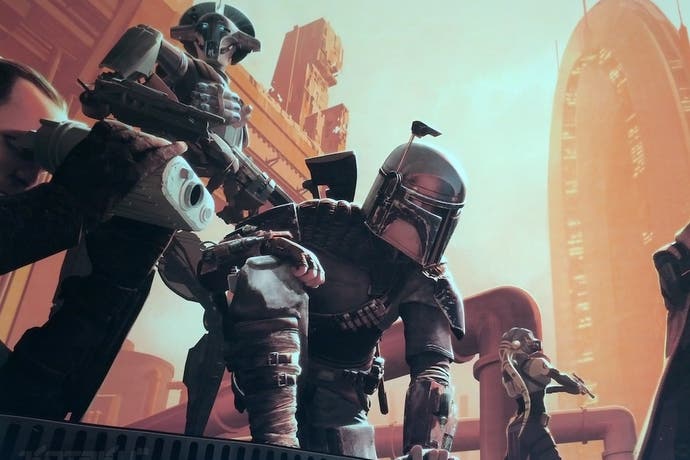 Just as we predicted Star Wars 1313 was about Boba Fett after all, according to a source at Kotaku.
According to the report, the noir spin-off had been cancelled and resurrected multiple times before George Lucas himself decided last May that it should be about everyone's favourite intergalactic bounty hunter, Boba Fett.
Following Disney's acquisition of LucasFilm, the company's video game division LucasArts has been shuttered after 30 years. There's still a chance Star Wars 1313 as well as the studio's other in-development title, Star Wars: First Assault, could be licensed to another developer, but Kotaku claimed multiple sources close to the project considered this outcome unlikely. "They ended up with movie tech that wouldn't fit in a game, and game tech that wouldn't fit in a movie," noted one such source. "1313 was always in danger of not being made."
A LucasFilm representative told GameInformer "All of these things happened at once. Naturally, as any company that goes through a big announcement like this, you have to look through your whole portfolio and realign some things. 1313 was looking fantastic, the reception has been great. Our other unannounced titles are fine, it just got to a point where from a business standpoint we couldn't continue developing those internally and keep up with the direction that the company was going."
That being the case, the rep noted that the Boba Fett spin-off coming out is still "a possibility."
"It is worth noting that we are looking for proven external partners who can help us provide video games to our fans. We still believe in the video game industry, we still will provide Star Wars games, we're just looking at different models rather than internal production... They're evaluating everything. There's always a possibility that it [Star Wars 1313] can still come out via licensing."
Get a glimpse at some concept art of what could have been below.