Star Wars: First Assault outed by trademarks, domain registrations
New game spotted after LucasArts makes wookie error.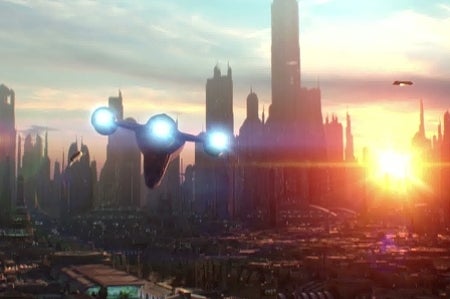 The parent company of LucasArts has registered trademarks and domain names for something named Star Wars: First Assault.
The filings primarily relate to "interactive entertainment software" for computers and mobile phones.
An array of related merchandising gubbins is also covered - from pencil sharpeners to parlour games.
The filings, spotted by Fusible, back up a list of Star Wars: First Assult domain name registrations filed by LucasFilm at the end of last week.
It also mirrors the discovery of mature action adventure Star Wars 1313, whose name was similarly spotted as a trademark registration before its E3 announcement.
What could it be? Multiple reports earlier this year suggested a third Battlefront game was still in development - possibly at Legendary: The Box studio Spark Unlimited. The project was first started at TimeSplitters developer Free Radical Design, before LucasArts pulled the plug.
Or is it another Star Wars Kinect?