Sony explains discrepancy between US and EU PlayStation Stores
Blame licensing, localisation and QA.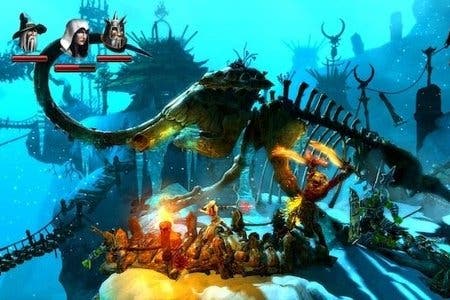 Sony has, finally, gone on the record to explain why some games that launch on the US PlayStation Store don't make it to the EU PlayStation Store.
It is one of the most frequently asked questions by European PlayStation owners - why is there often a huge difference between the content available on the US Store and the EU Store?
Jawad Ashraf, from the PS Store Team, blamed this on licensing and localisation work.
"Licensing, market and a host of other business and non-business decisions all play a part," he said.
"What is often forgotten is the EU consists of not just one or two countries - it includes a variety (36!), meaning a lot more localising must be done. Certain games also retain licenses only in certain territories or have expired rights.
"There's generally so many factors that can often lead to games being delayed or totally cancelled for specific regions, and sometimes this cannot be helped."
The most high-profile recent example of this is Trine 2, which is still absent from the EU PlayStation Store some two months after it launched on the PlayStation Network in the US.
Last month developer Frozenbyte told Eurogamer the PSN version was going through the Sony Computer Entertainment Europe QA process.
Frozenbyte vice president Joel Kinnunen told Eurogamer he was disappointed Trine 2 didn't launch in the US and Europe at the same time because, in his opinion, both versions of the game were the same.
Ashraf said there is often a lot of secrecy around when a game is released on the EU PlayStation Store or if it's passed QA because "QA is highly confidential information and we are not permitted to communicate it".