Trine 2: Complete Story announced for PlayStation 4
1080p! 60fps! Stereoscopic 3D!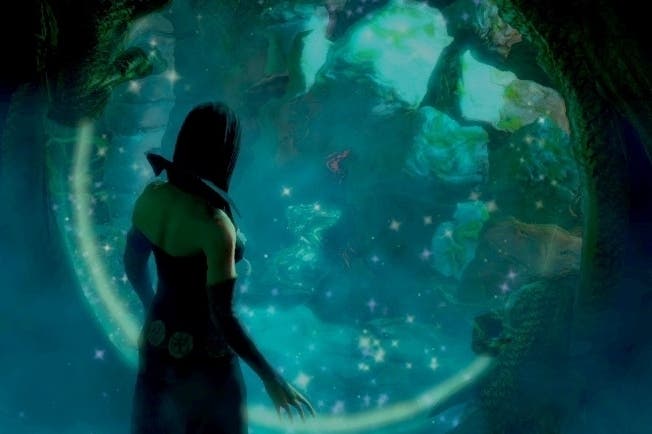 The better-than-director's cut version of side-scrolling puzzle adventure Trine 2 will launch for PlayStation 4, developer Frozenbyte has announced.
Trine 2: Complete Story will be available to download from the PlayStation Store at launch, Frozenbyte hopes, or shortly thereafter. It will offer a number of graphical upgrades from previous versions, plus the extra levels and DLC released to date.
1080p HD and 60fps visuals will be accompanied by a stereoscopic 3D mode to show off the game's beautiful backdrops.
If you haven't played Trine 2 to date, it's one of the best-looking downloadable games for current-gen consoles, and is also available on PC and Wii U.
A mix of platforming and physics-based puzzles, gameplay revolves around using one of its three specialised characters to solve puzzles in various ways. Up to three players can play at once in online and local co-op.
Crank the video below up to HD and you'll see what we mean.