Trine series has sold over 7 million copies
Level editor out now, free to play this weekend on Steam.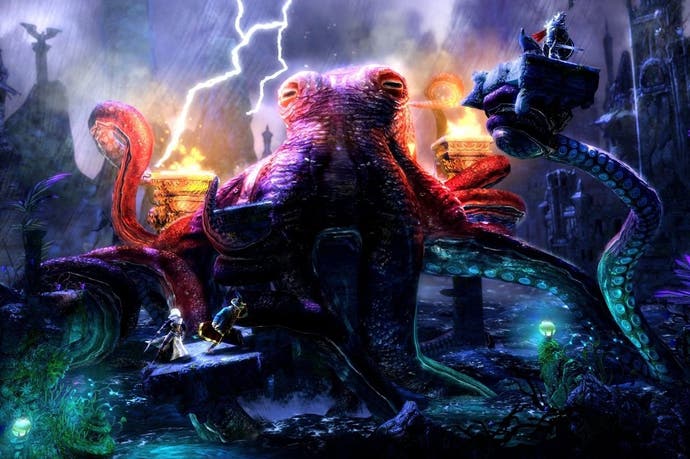 Glorious co-op puzzle platforming series Trine has sold upwards of 7 million copies between its two games covering eight platforms, developer Frozenbyte has announced.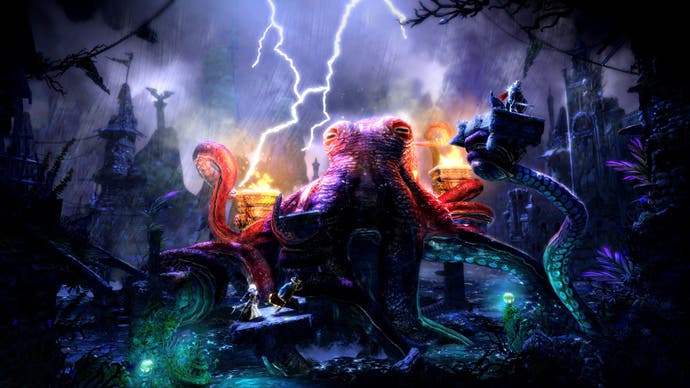 Additionally, the new Level Editor update has just been released on Steam. "Players can now do the same things to Trine or Trine 2 as the developers," Frozenbyte noted. "They can edit existing maps to their liking, create entirely new ones from scratch, or even create a completely different game." The mods can then be uploaded to the community on the games' corresponding Steam Workshop pages.
Better yet, both Trine and Trine 2 are free to play on Steam until 1pm on 19th October as part of Steam's biggest "free weekend" promotion ever.
Both games are heavily discounted too, with Trine 2: Complete Story 80 per cent off at £2.79 and Trine: Enchanted Edition likewise 80 per cent off at £1.99.
Trine launched in summer 2009 and the series has since appeared on PS3, PS4, Xbox 360, Wii U, PC, Mac, Linux and Android.
In other Frozenbyte news, its upcoming iOS racing platformer Splot is due next week on 23rd October. It looks a little something like this: