Trine: Enchanted Edition is due this week on PS4
Spiffy remake comes to North America a week later.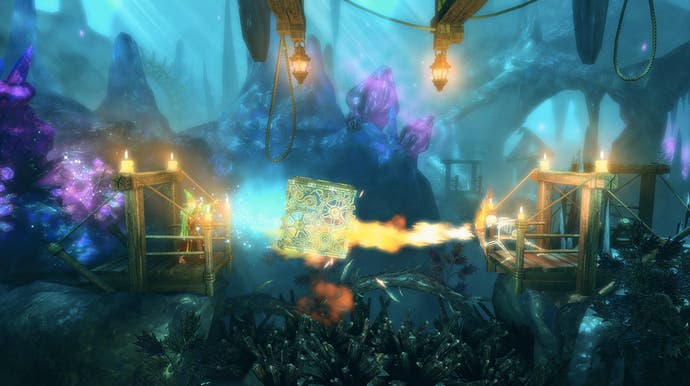 Trine: Enchanted Edition, the fancy new remake of last gen's physics-based co-op puzzle platformer, is coming to PS4 on 17th December in Europe, developer Frozenbyte has announced.
Our North American friends will have to wait until 23rd December, however.
This spruced up remake features 60fps gameplay and 1080p resolution that's all the rage these days. It even supports stereoscopic 3D, for the rare player who has a 3D TV.
While Trine 2 has been on PS4 since the system launched just over a year ago, the original Trine was left in its dust until now. Both games are quite similar where players assume the role of three characters: a telekenetic wizard, armoured knight, and nimble rogue. Players can switch between the characters in solo play or each occupy a different role in co-op - which is available both locally and online.
Here's how Frozenbyte's remake look on PS4: