Trine 2: Goblin Menace DLC revealed for autumn
Announcement trailer within.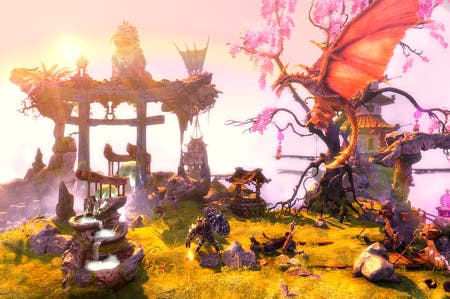 Trine 2 developer Forzenbyte has announced the Goblin Menace DLC for its puzzle/platformer from last year.
Due this autumn, Goblin Menace will span six stages and introduce new skills that will be available in both the main game and DLC.
So far the expansion has only been announced for Steam and the Wii U's exclusive Trine 2: Director's Cut - which will include the add-on from the off - but details regarding additional platforms, price and release date will be revealed shortly, Frozenbyte promised. Ostensibly this will come to PS3 and Xbox 360 as well, since the parent game was also on those consoles.
"Trine 2: Goblin Menace is an expansion that we wanted to cultivate with a lot of time, effort and love," said Frozenbyte CEO, Lauri Hyvärinen. "We feel this expansion is our best work to date."
To see Goblin Menace in action, check out the reveal trailer below along with a slew of new screenshots.