Sony confirms Journey goes live for EU PS Plus subscribers a week early
Apologises for Trine 2 delay with 30% off.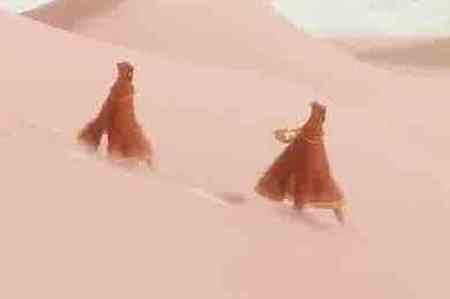 Sony has confirmed that European PlayStation Plus subscribers will be able to play enchanting downloadable adventure Journey a week before everyone else - just like their US gaming cousins.
They'll also get a free Plus-exclusive Dynamic Theme.
Trine 2 finally launches on the European PS Store this week months after it went live on the US PS Store. To apologise, Sony and publisher Atlus have arranged a 30 per cent discount for the first two weeks after release.
PlayStation Plus members get it for free - a saving of £9.
Also free this month for Plus subscribers is Sly Cooper and the Thievius Raccoonus HD (part of the Sly Trilogy). It's the HD update of the first PS2 Sly game, and costs £7.99.
There's a host of new minis, new themes, new themes and discounts, all listed by the EU PS Blog in its March PS Plus update.
"More later in the month, we've not forgotten those additional games that are currently available in SCEA, so watch out for those to be slotted in over the next few weeks, as well as a selection of additional Full Game Trials," said Ross McGrath, of the SCEE PlayStation Store Team.