Shovel Knight's Plague of Shadows expansion dated
Out next week on 17 September.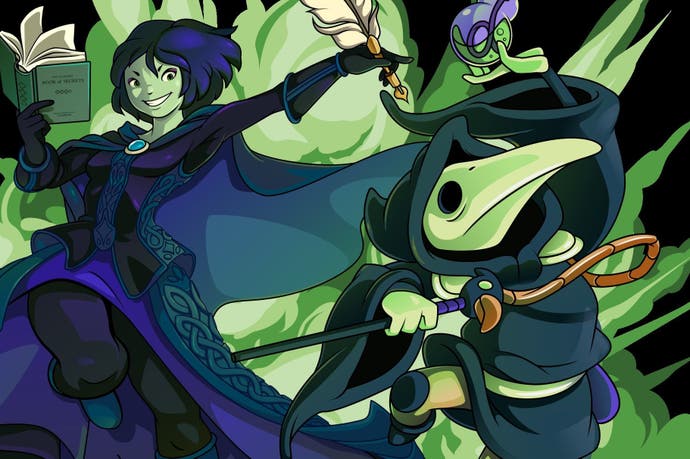 Yacht Club Games has dug up a release date for Plague of Shadows, the completely free expansion to its critically acclaimed retro platformer, Shovel Knight. Plague of Shadows will be available for every format of the game from 17 September.
This is no mere cosmetic addition. Plague of Shadows introduces a new character, the Plague Knight, and an entirely new story campaign to play using his unique explosion and bomb-jump abilities. There's also a new alchemy system, which introduces crafting elements to the game, plus new bosses, enemies and objectives, new areas and new routes through existing stages, and a new Challenge Mode.
That's one hell of a generous offering for a free expansion, and it arrives one month ahead of the game's physical retail release on 16 October. There's also a Shovel Knight amiibo on the way for Wii U players, the first indie game to be honoured with one of Nintendo's collectable statuettes.
Check out the Plague of Shadows trailer to tide you over until next week.