Russia and CIS regions blocked from Tera's European servers
Operator Frogster cites "legal reasons".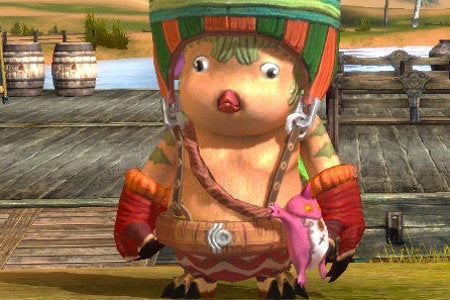 European servers for new MMO Tera will IP-block gamers trying to access the game from Russia and from any former Commonwealth Independent State, operator Frogster has told Eurogamer.
"Those residing in Russia, or a former Commonwealth Independent State, will unfortunately be unable to access Frogster servers in Europe for legal reasons," the company explained.
"We apologise for the inconvenience, especially to those who were looking forward to playing the game.
"Thanks to those who have taken the time to provide feedback, it is with great regret that this measure has been taken."
Frogster's comments follow a controversial announcement by Tera's North American operator En Masse about who will and won't be able to play the game.
"It is with great regret that this measure has been taken."

Frogster, publisher, Tera Europe
''En Masse will block IPs based on region. Asia, Africa, Russia, and the Middle East are included on the block list. While we appreciate that there are players in these regions who would enjoy playing on En Masse servers, it's unfortunate that the vast majority of Internet traffic we see from these regions are from cyber-criminals relating to account theft, gold-farming and other hacking behaviour," En Masse announced.
Frosgter's position was, until now, unknown.
Tera is a Korean MMO with a combat system that requires you constantly target opponents rather than select them, then work through your hotbar abilities. Tera also leaves dodging up to you. It's more of an action game, if you like, and can be played using an Xbox 360 controller.
Tera's longer name is The Exiled Realm of Arborea. Tera's longer name is not Tera Patrick.
Guild Wars maker NCsoft joined Tera in headlines recently by trying to block the game's North American launch. NCsoft claimed Tera developer Bluehole stole software and assets.