Tera: beta dates and pre-order bonuses
Try the action game-style MMO.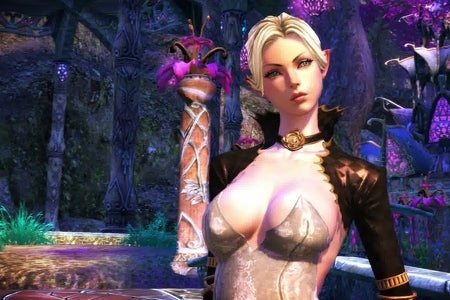 Tera's open beta starts on 19th April, the MMO's European publisher Frogster has announced.
Before that, there will be five closed beta weekends. The first of these begins Friday, 17th February.
Before that - this weekend - there will be two closed nine-hour Tera play sessions. These are on Saturday and Sunday from 3pm CET (2pm UK time)
You'll need a key to get access, and these will be given out by various media outlets. None appear to have been named yet, but the Tera website should point to them.
Tera can be pre-ordered from today, and the primary benefit is a five-day head start. The game's general release is 3rd May, which means you'll play from 28th April.
Tera pre-orders also bestow closed beta access, special items and a chance to reserve your character's name. You can pre-order Tera from the official shop.
Tera is a pretty Korean MMO that stands out for its action game-style combat system. Look, here's a new video.