Eurogamer announces trio of games for Rezzed show
TERA! RaiderZ! Strike Suit Zero!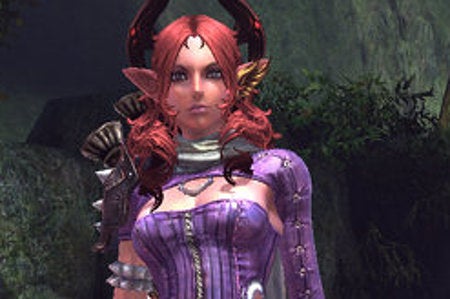 Today brings confirmation of a fresh trio of titles playable at Eurogamer's Rezzed: The PC and Indie Games Show.
Space combat title Strike Suit Zero, from ex-doublesix studio Born Ready, will be playable for the first time anywhere. It's due for launch this year as a downloadable title on PC, PlayStation Network and Xbox Live Arcade.
Then there's a world-first hands-on with the latest version of RaiderZ, a free-to-play monster-hunting MMO.
Finally there's promising-looking MMO TERA, which will also be fully available to sample.
Rezzed takes place on Friday 6th July and Saturday 7th July at the Brighton Centre, Brighton. Tickets are on sale now at www.rezzed.com, priced £12 for one day or £20 for both.
Earlier this week 2K announced that Borderlands 2 will be playable at Rezzed for the first time in the UK.
Also playable will be Gearbox's Aliens: Colonial Marines, Introversion's Prison Architect, Croteam's Serious Sam 3 and Xenonauts.
Stronghold Kingdoms, Warmage Battlegrounds, QUBE and Sniper Elite 2 will also be on the menu, with many more set to be announced.
Expect developer sessions, too, including one from Carmageddon Reincarnation developer Stainless Games. There's also a 15-minute narrated demo of XCOM: Enemy Unknown and an exclusive look at the new Total War game from Creative Assembly.