Rocket League is now available as part of Xbox Game Pass
With discounts on DLC.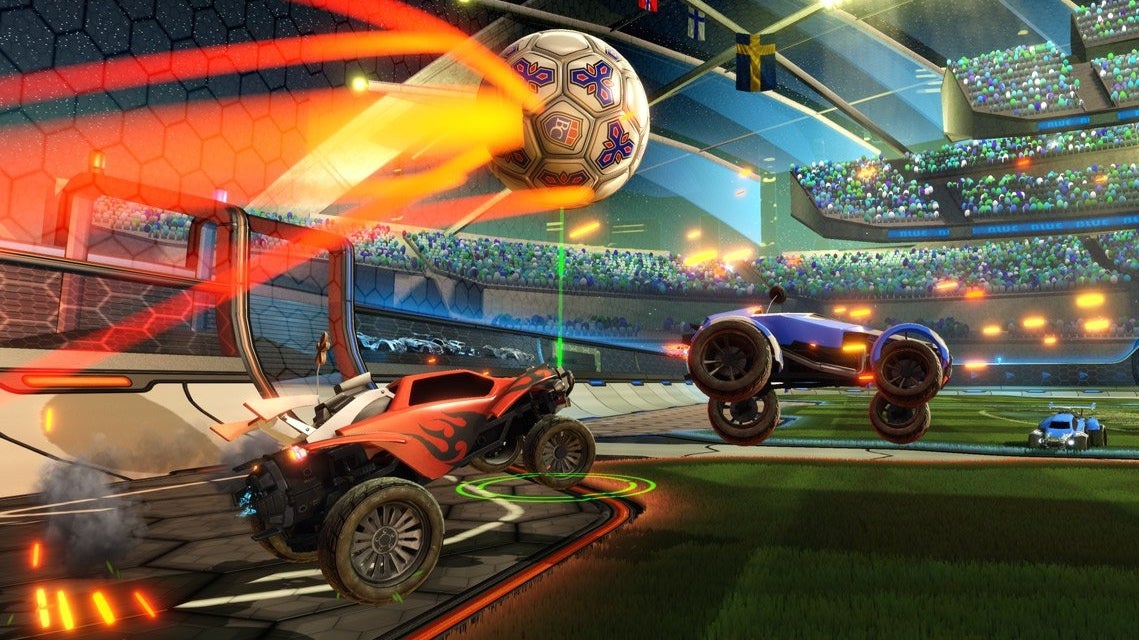 Developer Psyonix has announced that, as of today, its hugely popular four-wheeled football game Rocket League will be available as part of the Xbox Game Pass.
As revealed during tonight's Inside Xbox Livestream, Rocket League on Xbox One will be available free to all Xbox Game Pass subscribers, and the game's extensive library of DLC will be offered at a discount price.
Psyonix also took a moment to remind viewers that Rocket League's new cross-platform Friends and Parties feature is coming this summer, enabling Xbox One, PC, and Switch players to add each other to an in-game friends list using a new personal ID. It'll also be possible to form parties between supported platforms and play online.
Xbox Game Pass costs £7.99 a month (with a free 14-day trial available for the curious), and already provides access to over 200 games, including all Microsoft published titles, such as the recent Sea of Thieves and State of Decay 2.
This month sees the introduction of some real crackers too, including Warhammer: Vermintide 2, Abzu, Shadow Complex Remastered, and Fallout 3. A near-complete list of Xbox Game Pass titles has been handily collated elsewhere by Eurogamer's guides team.
Rocket League, meanwhile, has just started its third anniversary birthday event, bringing the celebratory likes of balloons, hats, a new arena, and more to the game.