Rocket League's third anniversary in-game event starts next week
Balloons, hats, a new arena, and more!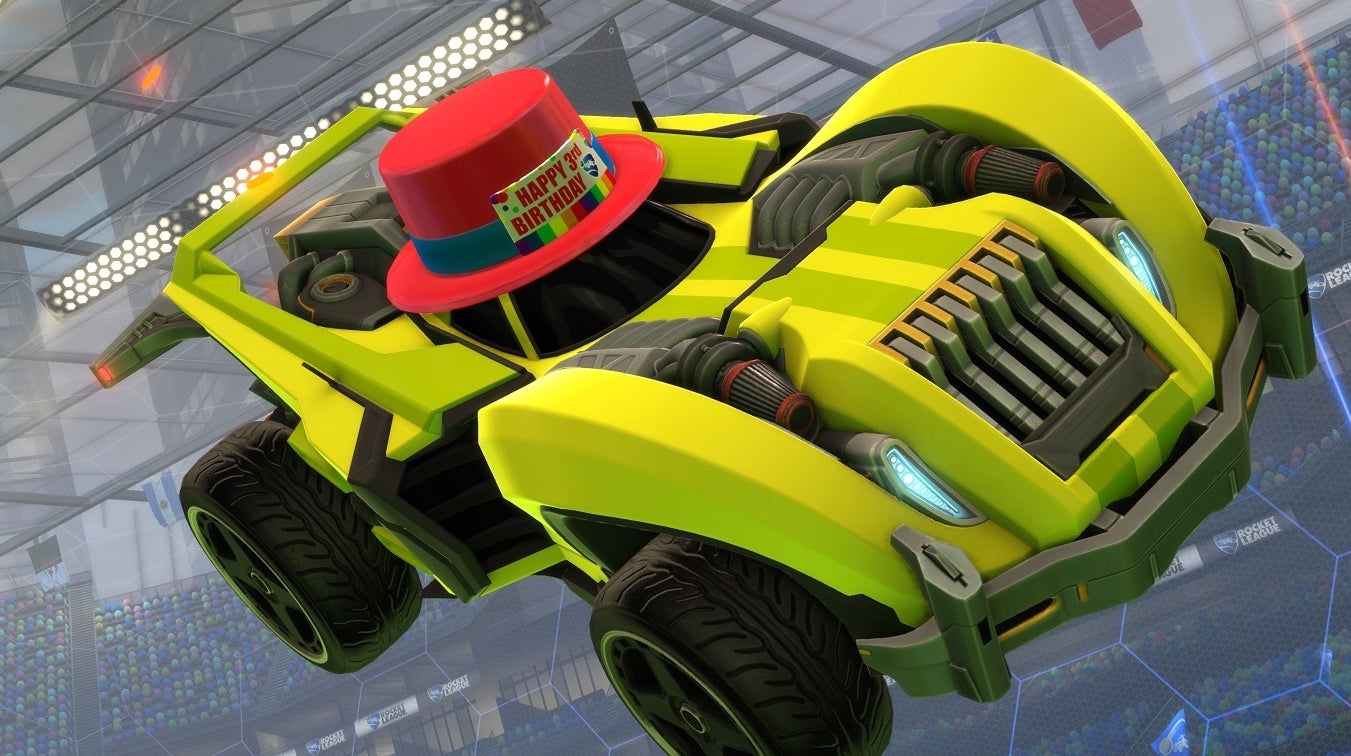 Developer Psyonix has detailed Rocket League's forthcoming anniversary event - which celebrates three years of the supremely popular four-wheeled multiplayer battler, and comes to PC, PS4, Xbox One, and Switch on July 9th.
More specifically, the anniversary event begins at 6pm BST/10am PDT on Monday July 9th, and comes to an end at 1am, July 24th in the UK, and 5pm PDT on July 23rd in the US.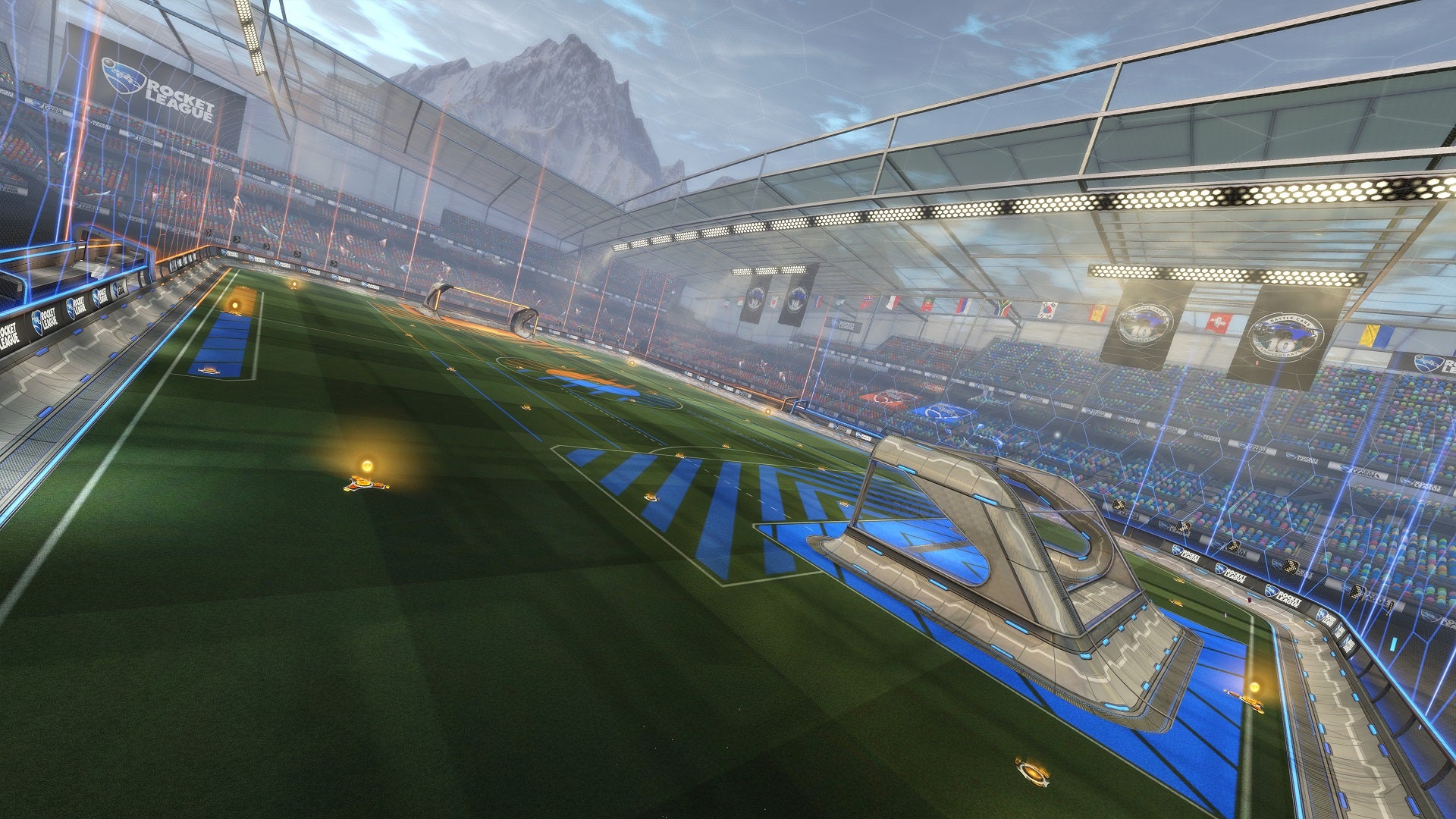 The event will actually be a bit of a combined birthday celebration: marking three years of Rocket League, and ten years of its predecessor, Supersonic Acrobatic Rocket-Powered Battle-Cars. As such, come July 9th, a new 3v3 'Anniversary' Playlist will be introduced to the Casual Playlists page, featuring Throwback Stadium - an arena directly inspired by Battle-Cars.
"The goal layout, in particular," explains Psyonix, "is a departure from the modern goal positions seen in the rest of Rocket League's Arenas, but it does harken back to the old-school days of Battle-Cars, which should tickle the old nostalgia feels quite nicely." The developer also notes that Throwback Stadium will feature SARPBC-style ball weight, making it feel a little 'lighter' than the balls usually encountered in Rocket League.
Throwback Stadium will be made available for selection in Private Matches, Tournaments, and Local Matches as part of Rocket league's next major update.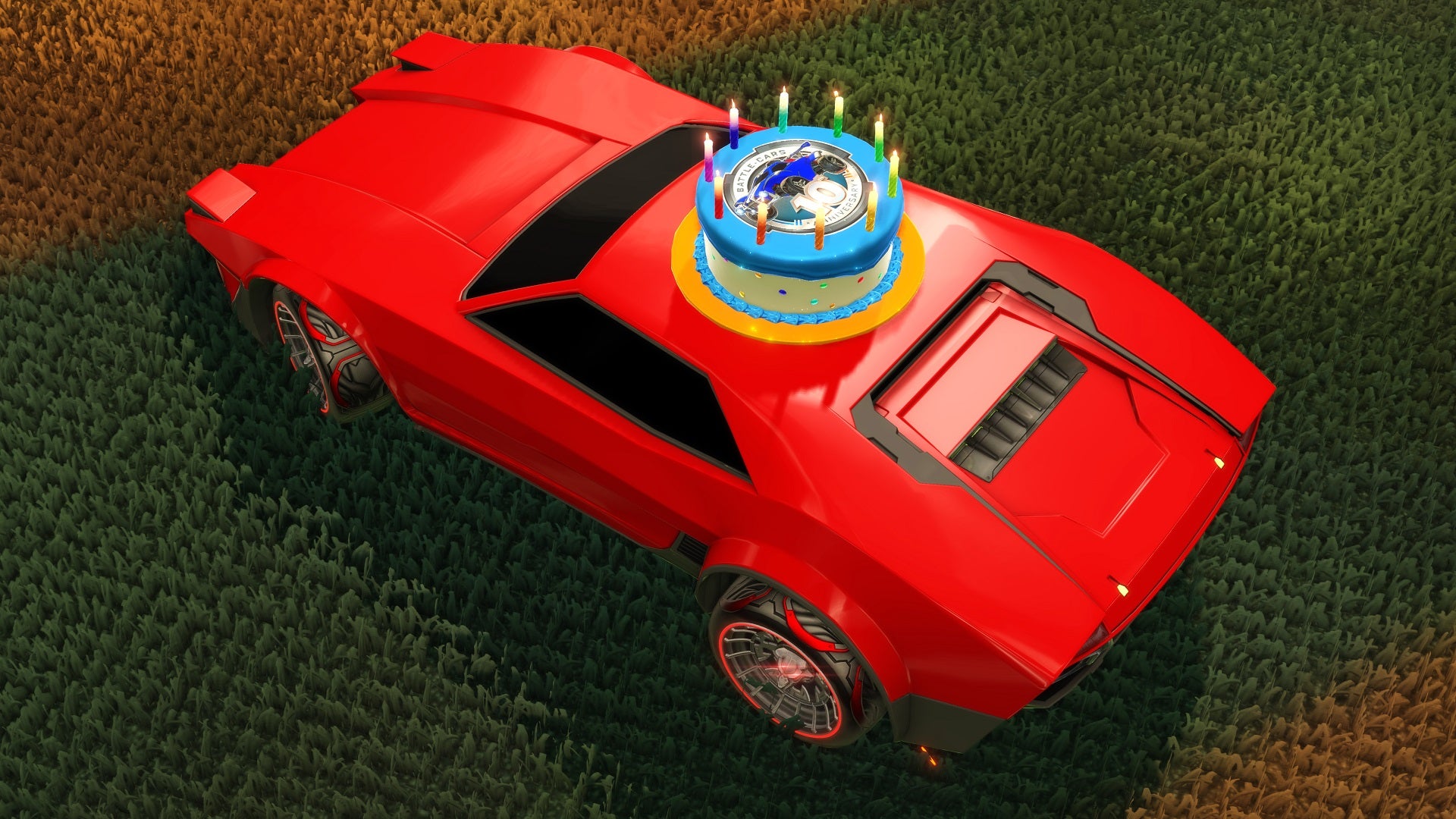 Unsurprisingly, Rocket League's anniversary event also brings a range of new cosmetic items, but Pysonix is changing the way these can be acquired. Instead of obtaining Event Crates, players can secure cosmetics by redeeming Battle-Cars-themed balloons, earned by playing online matches. A smattering of the new birthday hats and items are dotted around this page.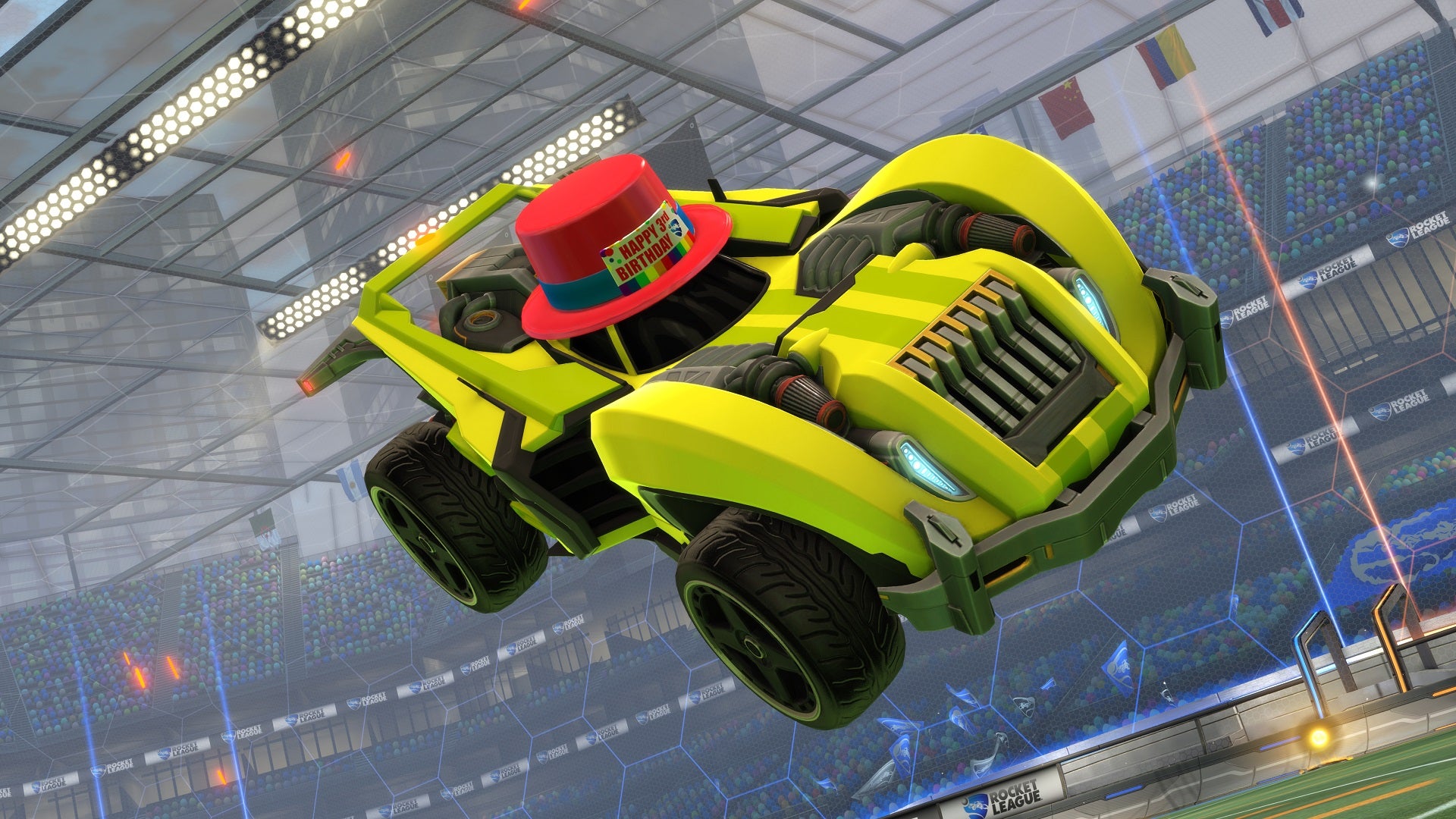 Balloons can also be redeemed against new Golden Eggs. Up to ten of these can be opened (a Key or Decryptor isn't required) in order to find one of more than 60 possible customisation items from Rocket League's retired Champions Series Crates. Balloons, Pysonix notes, will expire as soon as the anniversary event concludes, with no one-week redemption grace period.
"We hope to see you at the in-game party next month," says Psyonix, "and THANK YOU to our amazing community for sticking with Rocket League and SARPBC throughout the last decade. We wouldn't be here without your dedication, your passion and your feedback. Here's to the next ten years!"