Xbox Game Pass gets some crackers in July
Warhammer: Vermintide 2! Dirt 4! Zombie Army Trilogy! More!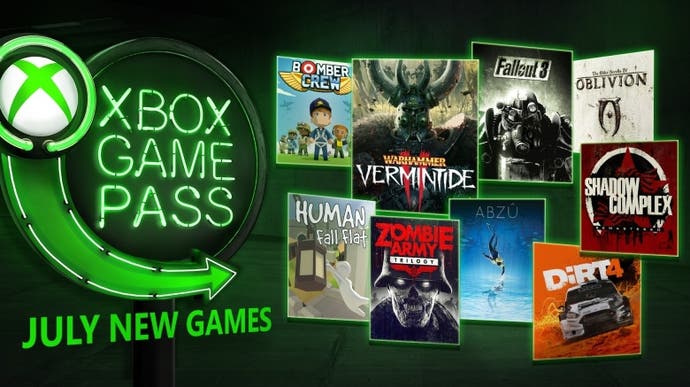 Microsoft has announced some more games coming to Xbox Game Pass - and it's a tidy list of titles.
At E3, Microsoft announced Fallout 4, The Division and The Elder Scrolls Online: Tamriel Unlimited would come to Microsoft's Netflix-style subscription service.
Also coming in July are Warhammer: Vermintide 2, DiRT 4 and Zombie Army Trilogy.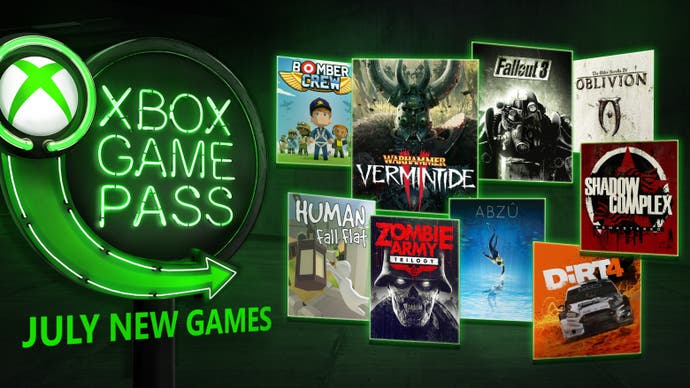 Here's the list:
1st July:
DiRT 4
Zombie Army Trilogy
ABZU
Shadow Complex Remastered
Elder Scrolls 4: Oblivion
Fallout 3
Human Fall Flat
10th July:
11th July:
Warhammer: Vermintide 2 is well worth a look. The melee combat co-op-focused first-person game is a sequel done right, according to Eurogamer reviewer Johnny Chiodini. Shadow Complex, one of the original xbox Live Arcade gems, is worth a shot, too.