Vermintide 2's Chaos Wastes expansion launches free on Xbox, PlayStation next month
Ratted out.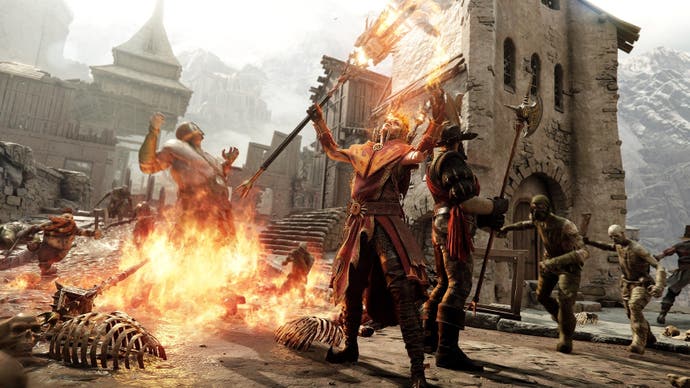 Chaos Wastes, the free expansion for Warhammer Vermintide 2, will arrive for PlayStation and Xbox consoles next month.
Already available on PC, the add-on will turn up for Xbox One and Series X/S on 3rd June. PS4 players get the expansion later in June.
Fatshark's co-op rat smasher launched on PC back in 2018 to a positive response (we said it was a "sequel done right" in Eurogamer's Warhammer Vermintide 2 review). Now, three years on, Chaos Wastes adds a number of new features - and also support for a "fifth player" via Twitch audience vote integration.
New in Chaos Wastes are Pilgrim's Coins, which can be traded for favour or weapons, a Chest of Trials which summons an optional boss for big rewards, Shrines to call upon godly boons, and a few other bits and bobs.
If you've not tried Vermintide 2 yet, it plays a bit like a furrier version of Left 4 Dead. Combat is brutal - full of sword-swinging, axe-smashing, spell-casting, arrow-finging, and even the occasional gun - and the swarming hordes are giant rodent horrors, rather than your usual undead. Worth sinking your teeth into.