Rock Band 4's PC port falls short on crowdfunding site
UPDATE: Harmonix responds to concerns, calls failed campaign "educational".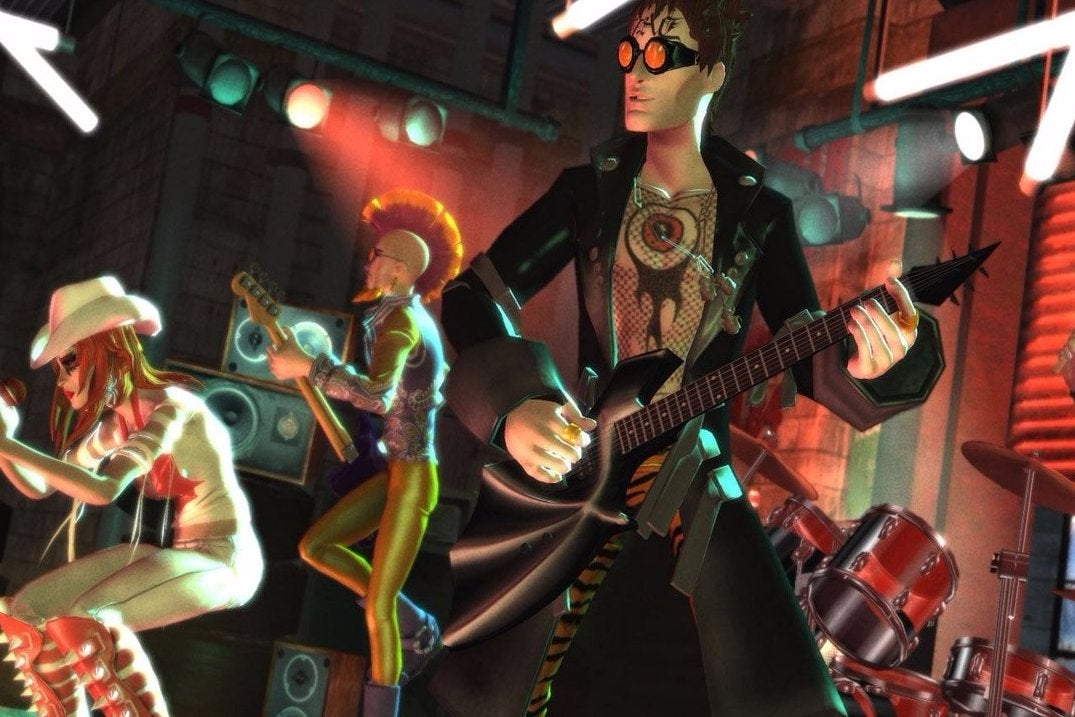 UPDATE 06/05/2016 5.39pm: Harmonix has responded to Rock Band 4's PC crowdfunding campaign falling very short of its goal. The studio has confirmed that Rock Band 4 PC will likely not happen - at least in the near future - but it was worth the old college try.
"How do we feel about the end of the campaign? Disappointed, obviously," the developer said in a Fig update. "There's no shortage of people at Harmonix who love Rock Band, and some of us got extra excited at the prospect of bringing back RBN, and even more about getting the chance to expose RB to a brand new audience.
"But at the same time we learned exactly what we needed to learn: there doesn't seem to be enough of an audience to make Rock Band for PC a viable project for us right now."
Harmonix clarified a few bits of confusion around this crowdfunding campaign. First of all, it noted that the campaign was run by the community team and not the folks actually working on Rock Band 4's console release, who are currently busy adding new updates and features.
As for why Harmonix didn't launch this campaign before so Rock Band 4 could have had a simultaneous PC and console release, the developer said it was "all hands on deck" last year as is, and a PC version would have split the team too thin.
"The second best launch date for the PC version would have been alongside the major feature update to the console versions this fall," Harmonix explained. "To that end, we started working on this crowdfunding campaign almost immediately after RB4 launched, and it took us nearly three months of scoping and research to make sure we understood what we were building (including a great deal of thinking about how RBN would work using the Steam Workshop). In the end, the final launch date of the campaign was determined in cooperation with the team at Fig."
Harmonix also addressed concerns that the studio already struck it big with previous titles and thus must have enough money to fund this themselves. "Rock Band was successful, but at the time that RB was at the peak of popularity Harmonix was wholly owned by Viacom/MTV. Since then we have gone independent, and have limited resources compared to the days we were owned by a giant media conglomerate," the studio explained. As is, Harmonix was still willing to put $500k of its own capital into the project, but that's about all it could afford.
Most importantly, when asked if Rock Band 4 PC will happen anyway, Harmonix said "It's certainly in the realm of possibility that we might try again in the future, or find another path to get Rock Band for PC made. We love the PC as a platform, and we're excited by the possibilities and freedom it allows for User Generated Content, but right now we don't have any specific plans to make it happen."
Ultimately, Harmonix saw the failed crowdfunding campaign as a learning experience. "This campaign has been educational and informative for us on many levels, and we look forward to the next challenge with anticipation and joy," it stated.
ORIGINAL STORY 06/05/2016 3.08pm: Rock Band 4's PC port looks like it's on ice after a crowdfunding effort from Harmonix fell short of its target.
Harmonix had taken to Fig, a crowdfunding site for video games that allows people to invest in projects, and which most recently successfully hosted a campaign for Double Fine's Psychonauts 2. Harmonix was looking for some $1.5 million, although when the campaign wrapped up last night it had only managed to attract $792,817 from some 1,674 backers. Harmonix has promised an update after the campaign ends, so we'll soon see its official response.
After a comeback of sorts late last year, it's been a trying time for the music genre, with Rock Band 4 seeing disappointing sales that hit co-publisher Mad Catz earlier this year and FreeStyle Games, the studio behind Activision's own revival Guitar Hero Live, seeing layoffs earlier this month.