There's life in Rock Band 4 yet
September expansion, online multiplayer and practice mode all coming.
Despite riding a rocky road since its release, Rock Band 4 isn't going anywhere just yet. Developer Harmonix has announced "big, big" expansion pack this September.
More details on what that expansion will contain are set to arrive in June at E3.
Speaking over the weekend at a PAX panel, Harmonix team members also laid out a roadmap of Rock Band 4 updates coming throughout the rest of this year.
Highlights include a new practice mode in June and music library enhancements in September - including the abilities to filter, rate and hide tracks.
But the headline feature will be - finally - online multiplayer. That'll hit the game in time for "holiday" this year.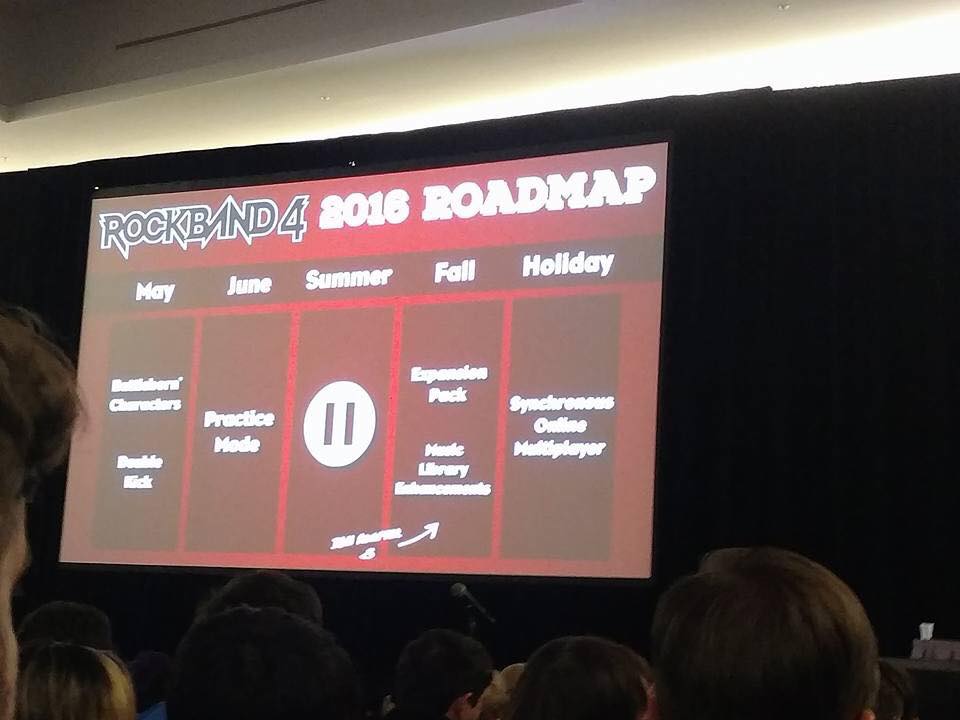 Double kick pedal support will arrive in May, along with characters from Battleborn, for some reason.
This summer will wrap up Rock Band 4's "chapter one", Harmonix concluded. It's been a bumpy first year, which has seen the game's enjoyable package punctured by poor sales, the crowd-funding failure of its PC port and the departure and replacement of peripherals maker Mad Catz as the game's publishing partner.