Resident Evil: Revelations Wii U lets you give monsters speech bubbles
Miiverse integration detailed, another new character announced.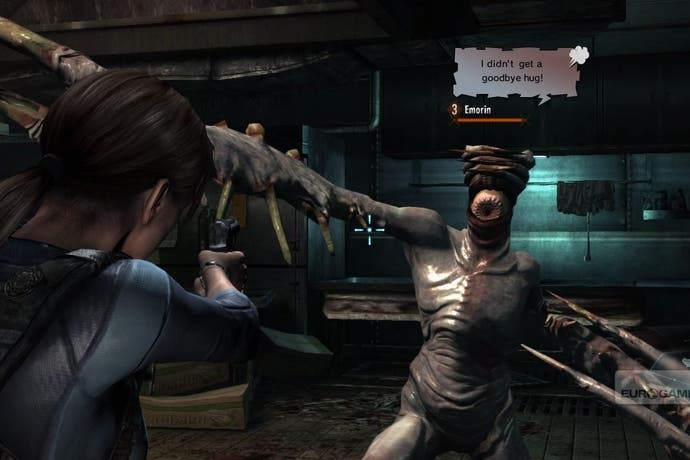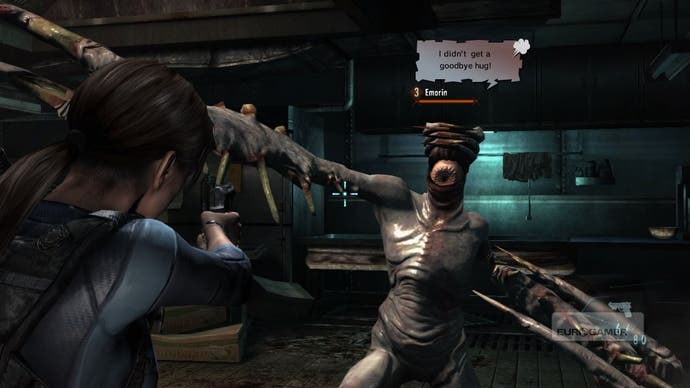 The upcoming console port of Resident Evil: Revelations will include a number of exclusive features for Wii U.
You'll be able to post messages to the iconic "You Are Dead" game over screen and - bizarrely - give in-game monsters speech bubbles.
Naturally, these features are entirely optional.
Off-TV play is also included. Normally the GamePad displays a similar HUD to the original 3DS.
There's a couple of other added features for all platforms of the port - PC, PlayStation 3 and Xbox 360 too.
Already announced was fan-favourite character Hunk for the game's multiplayer Raid mode and a new enemy, the Wall Blister. Capcom has now announced that Rachel (the lady with that hair) will also be playable.