Resident Evil Revelations Raid Mode characters, weapons, costumes and stages explained
Know what you are playing for in the game's arcade-styled spin-off mode.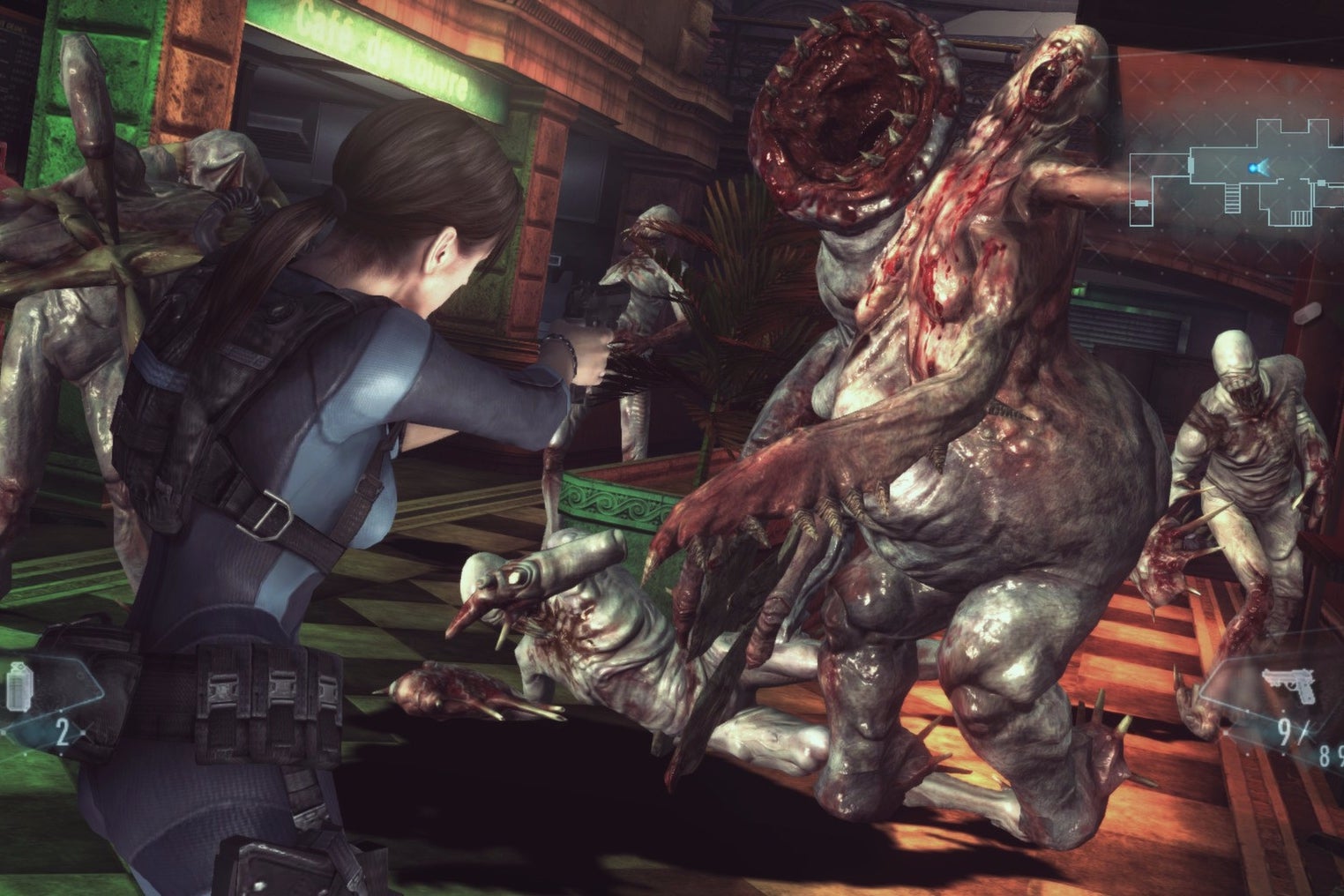 Raid Mode is Resident Evil: Revelations' score-based challenge mode. Here, you (and a friend, if you're feeling co-operative) are tasked with ploughing through swarms of often super-powered enemies in a bid to reach the end of each stage.
There are 21 stages in total, and all taken from the single-player campaign and reworked with new enemy placements and objectives to create much tougher challenges across three difficulty levels.
If you need more help, our complete Resident Evil Revelations walkthrough can assist with other sections of the game, including all Handprint locations and unlockables.
How Raid Mode works
Raid mode is a stage-by-stage mini-game where the aim is to reach the end of the stage and clear enemies along the way, giving you a score.
There's a lot to see and do in Raid Mode, most of which are governed by unlocks through play.
Raising your player level
By completing Raid Mode stages, you'll earn EXP and slowly level up your character. As your player level increases, so too will the strength of your defences and the amount of damage your weapons do. Additionally, certain weapons in Raid Mode can only be equipped once you've reached a certain level. You can lower your level when joining an online co-op game if required.
Scoring in Raid Mode
In order to boost your player level, you'll need to acquire EXP. This is awarded at the end of a stage, along with Battle Points (BP) and other rewards, depending on your performance. There are several main criteria for scoring at the end of a level: your aiming accuracy, the number of enemies that you killed, the amount of damage that you inflicted and received, and your clear time.Your score will also directly affect the rank that you receive at the end of a stage.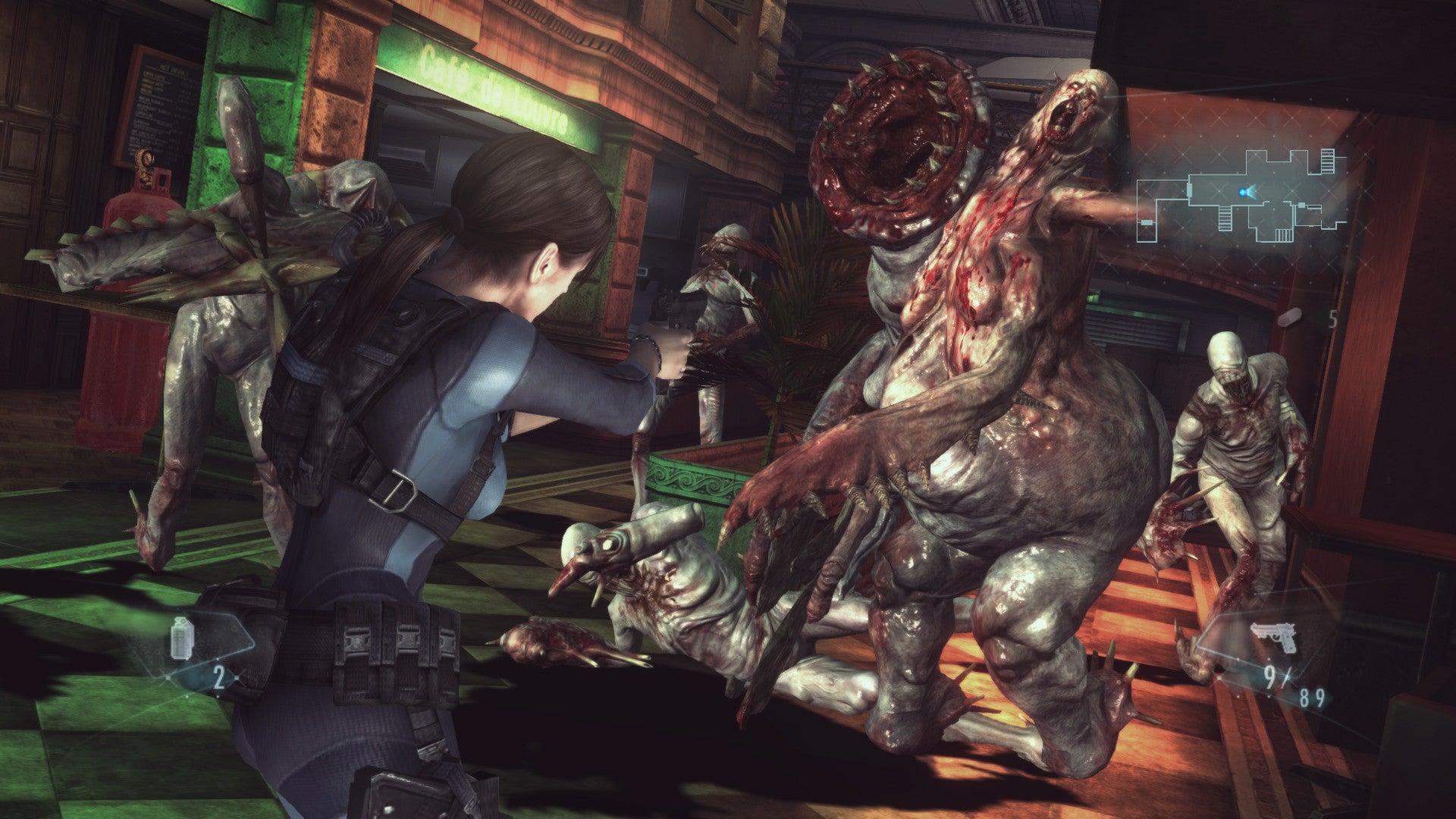 Collecting and spending Battle Points (BP)
Battle Points, known as BP, are used to buy weapons, weapon parts, and consumables, in the Raid Mode store between stages. BP is awarded at the end of each stage based on your performance. Additional BP can be earned for fulfilling certain criteria - namely, completing a stage without taking damage, defeating all enemies in a stage, or completing a stage at a lower-than-recommended level. If you fulfil all three criteria, you'll get an additional Trinity Bonus, for even more BP. Earning a Trinity Bonus on Abyss mode will earn you Legendary Custom Parts.
There are several additional ways to earn BP too: you can collect special BP-granting items hidden around stages, and you can sell unwanted items for extra BP.
Raid Mode enemies
In Raid Mode, you'll encounter every enemy and many bosses from the single-player campaign. Frequently, these will be special buffed variants, and you'll be able to see exactly what buffs a creature has (plus its level and its health pool) via the bar above its head. Defeating enemies will often award special items like more ammo, or bonus XP - these will be applied directly and don't need to be collected. The four special enemy variants you'll encounter are:
Berserker (fist icon) - these are physically larger than their standard counterparts and have increased strength but slower movement speed
Rogue (running man icon) - these are physically smaller than their standard counterparts and have increased movements speed and can attack faster
Tank (shield icon) - these are physically much larger than their standard counterparts and have high defence and a lot of health, but are very slow movement
Boss (crown icon) - these are physically larger than their standard counterparts and all their stats are increased
You won't need to kill every enemy to complete a stage, but certain enemies must be defeated in order to proceed. On occasion, you'll encounter special enemies known as Aculeozzo. These look like porcupine puffer fish and will often award a Weapon Case or Custom Parts when destroyed.
Unlocking Raid Mode difficulty levels
Initially, all Raid Mode maps are set to the easiest difficulty level, known as Chasm. To unlock the tougher Trench difficulty, you'll need to complete all Chasm stages. Every time you complete a Trench-level stage, you'll unlock the subsequent one at the same difficulty. Once every Trench stage has been beaten, the final, hardest difficulty setting, known as Abyss, becomes available.
Trench (Normal) difficulty - Complete all Raid Mode stages on Chasm difficulty
Abyss (Hard) difficulty - Complete all Raid Mode stages on Trench difficulty
Unlocking Raid Mode stages
When you first start Raid Mode, you'll only have access to three stages. More can be unlocked, however, by working your way through Revelations' single-player campaign. Upon completing the final episode in story mode, you'll have unlocked 21 Raid Mode maps, including a bonus stage.
This bonus stage, known as Ghost Ship, covers the entire Queen Zenobia. Here are the criteria for unlocking all 21 Raid Mode stages:
Stages 4-7 - Complete Episodes 1-3 in Campaign Mode
Stages 8-12 - Complete Episodes 4-6 in Campaign Mode
Stages 13-17 - Complete Episodes 7-9 in Campaign Mode
Stages 18-20 - Complete Episodes 10-12 in Campaign Mode
Bonus Stage 21 - Complete Campaign Mode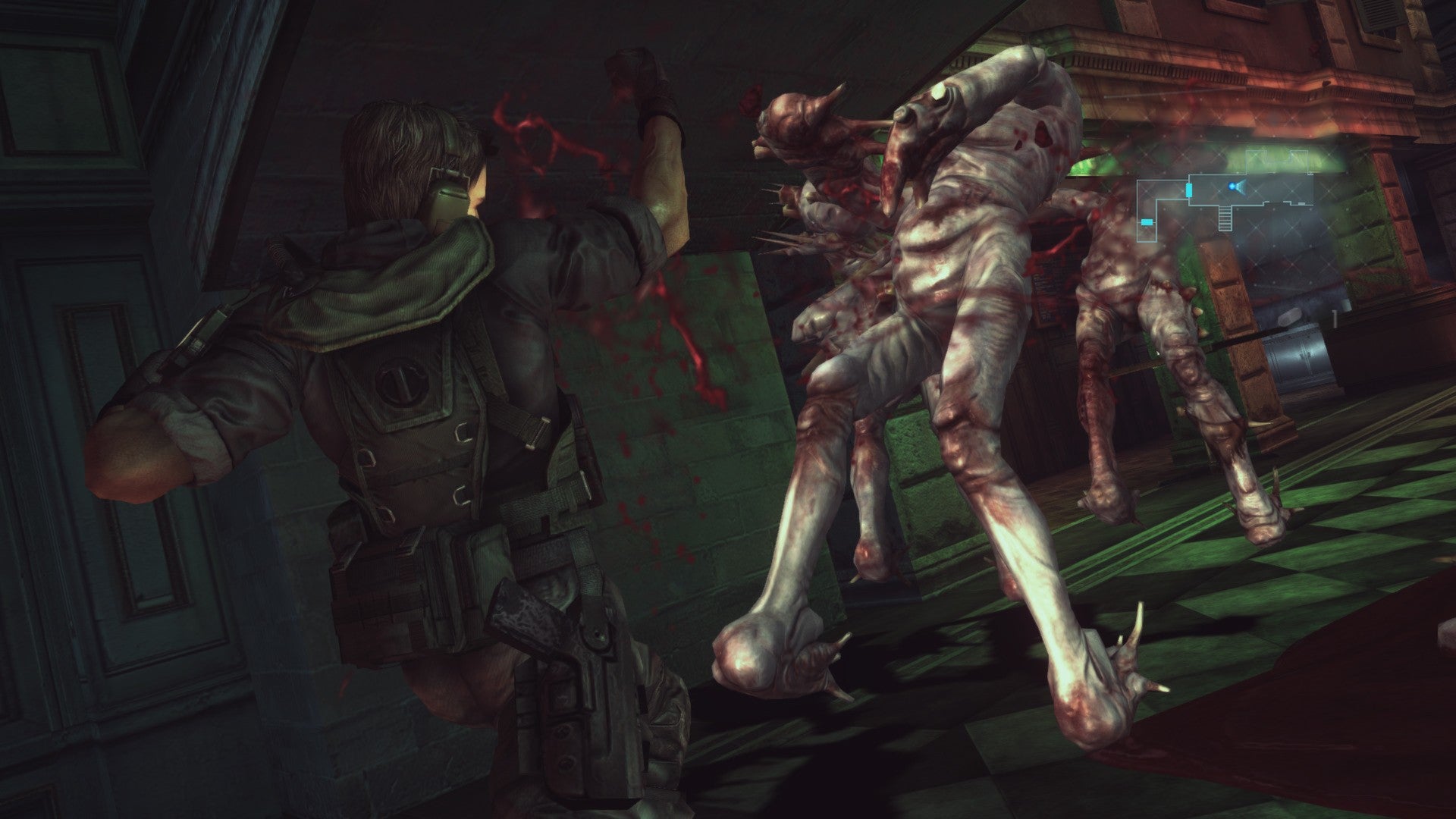 Raid mode characters, weapons and costumes
Raid Mode has a completely separate weapons system to that of the single-player campaign. You'll start the mode with nothing more than a Level 1 M92F Handgun, and can acquire new weapons by finding them inside Weapon Cases hidden throughout certain stages, or by purchasing them with BP in the store.
Some weapons have special bonus properties, ranging from Speed Shot (which increases reload speed and capacity) to Sonic Assist, which expands a weapon's hit-zone and increases its daze and stopping power.
Weapons will level up as you do, and the higher a weapon's level, the higher its firepower, auto fire, capacity, and upgrade slots. It's possible to acquire weapons higher than your current level by finding them or purchasing them.
Weapons also feature a rarity class - common, uncommon, rare, and super rare Legendary weapons - with rarer items having better stats. You can increase a weapon's stats further by purchasing Boost items from the store. These become available once you've successfully cleared Trench difficulty.
Raid Mode characters and costumes
Before you begin a stage in Raid Mode, you're able to select a character and costume. There aren't just cosmetic: each character and costume grants special bonuses and certain proficiencies with different weapons - all of which are listed on the selection screen.
More characters and costumes can be be unlocked as you progress through Raid Mode stages, complete different difficulty levels, reach new player levels, earn bonuses, and fulfil other criteria.
Unlockable Raid mode characters:
Clive O'Brian - Reach player level 20 in Raid Mode
Jack Norman - Clear all stages on Abyss difficulty in Raid Mode
Morgan Lansdale - Clear all stages on Trench difficulty with an S rank in Raid Mode
Raymond Vester - Reach player level 10 in Raid Mode
Unlockable Raid mode costumes:
Jill (diver costume) - Available from the start of Raid Mode
Jill (beach costume) - Obtain a super rare weapon in Raid Mode
Jill (pirate costume) - Complete the Ghost Ship bonus stage in Raid Mode
Chris (snow costume) - Available from the start of Raid Mode
Chris (diver costume) - Reach player level 30 in Raid Mode
Chris (sailor costume) - Inflict 100,000 points of damage to an enemy in one hit
Parker (diver costume) - Available from the start of Raid Mode
Parker (beach costume) - Earn 10 bonuses in Raid Mode
Parker (Terragrigia costume) - Defeat 10,000 enemies in Raid Mode
Keith (snow costume) - Complete Episodes 4-6 in Campaign Mode
Keith (HQ costume) - Clear all stages on Chasm difficulty with an S rank in Raid Mode
Keith (ninja costume) - Reach player level 50 in Raid Mode
Jessica (snow costume) - Complete all Raid Mode stages on Chasm difficulty
Jessica (diver costume) - Complete all Raid Mode stages on Trench difficulty
Jessica (Terragrigia costume) - Reach player level 40 in Raid Mode
Quint (snow costume) - Reach player level 5 in Raid Mode
Quint (HQ costume) - Obtain all super rare weapons in Raid Mode
Rachael (diver costume) - First time Trinity Bonus in Raid Mode
Rachael (Ooze costume) - Available from the start of Raid Mode
Hunk (default costume) - Clear all stages on Abyss difficulty with an S rank in Raid Mode
Hunk (Lady Hunk costume) - Available from the start of Raid Mode
Unlockable name colours:
Green - Earn an S rank on every level of Chasm difficulty in Raid Mode
Blue - Earn an S rank on every level of Trench difficulty in Raid Mode
Pink - Earn an S rank on every level of Abyss difficulty in Raid Mode
Yellow - Get 50 bonuses
Green - Get 100 bonuses
Blue - Get 150 bonuses
Red - Get 200 bonuses
Purple - Get 244 bonuses