Capcom shows off Resident Evil Revelations' Switch-exclusive features
The waggling dead.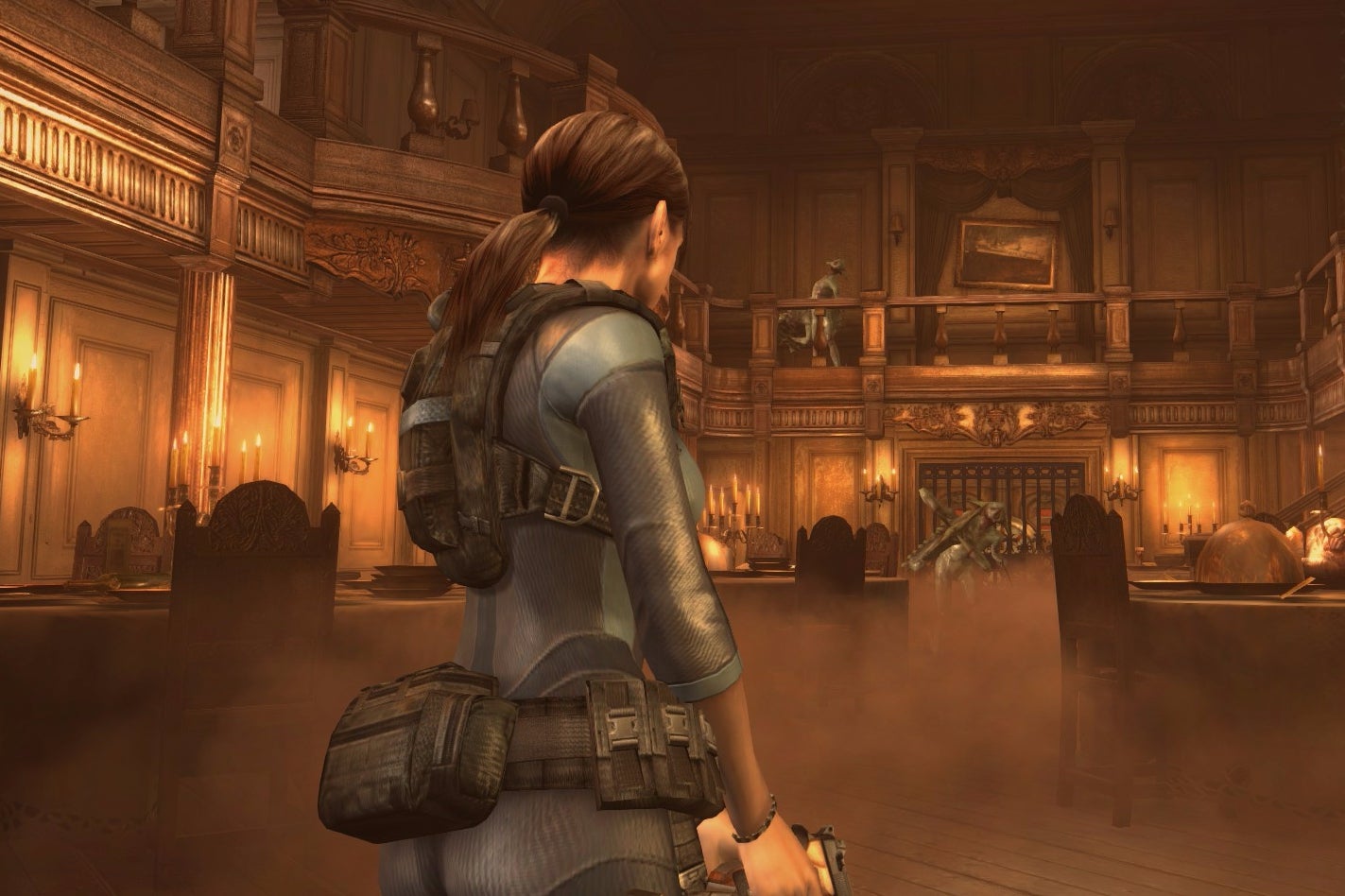 Capcom has released a new video showing off some of the exclusive features you can expect to find in Resident Evil Revelations 1 and 2 for Switch, releasing on November 28th.
Both games have made the transition to Switch with seemingly everything in tact. You'll get Revelations 1's nautically flavoured story campaign (in which a luxury liner stands in for a spooky old mansion) and the sequel's more varied effort. Both games feature the excellent co-operative score-chasing Raid Mode, playable online.
If you've not had the pleasure before, both Revelations games are great fun, harking back to old-school Resident Evil's slower-paced, more exploratory brand of survival horror - with exactly the right blend of tension and cheese. Resident Evil Revelations 2's story campaign is also fully co-operative, but only when playing locally.
Capcom has seen fit to grace the Switch versions with optional motion controls for a bit of added spice. You can use the console's IR camera (that's the little black window at the base of your right Joy-Con) to reload your weapon, and the controller's gyros can be used to more precisely adjust the aiming reticule on-screen. Additionally, both games include motion control gestures for slashing at opponents, and, er, let's go with shaking off a zombie. "Survive even the most horrifying situation!", says the trailer.
Resident Evil Revelations 1 and 2 on Switch also offer basic amiibo support. You'll be able to tap an amiibo on the console's NFC reader (it looks like any amiibo will do) to unlock a couple of extra grenades or ammo rounds. Nothing too major there then, which is welcome, given some of Nintendo's more recent content gating.
The Switch versions of the games also contain all DLC released on other platforms, including extra weapons, new episodes, and costumes, characters, and stages for Raid Mode.
Resident Evil Revelations 1 and 2 will be available individually on Switch's eShop for £15.99 and £19.99 respectively. North American Switch owners will also have the option of a two-game physical release. Curiously, the cartridge will only include the first game, and you'll need to download part two yourself. Modern gaming, eh?
UPDATE: It looks like Resident Evil Revelations 1 and 2 will remain digital-only in Europe. Capcom's official statement to Eurogamer on the matter said that it "has to take various factors into account when deciding what format to deliver our titles to our fans. These can include but are not limited to overall production costs, manufacturing times, distribution, and first party regulations. In the case of Resident Evil Revelations, we've found that unfortunately it's not viable for Capcom Europe to create a physical version of the title on Nintendo Switch for our territories, however we will be making this available as a digital release."