Resident Evil Revelations unlockables list
What you need to do to unlock everything in the game.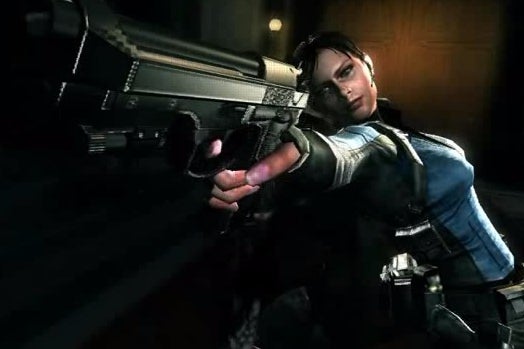 Resident Evil Revelations unlockables come in many shapes and sizes, and require you to play the campaign multiple times and in a variety of ways to get everything from weapons to new custom parts.
The Raid Mode has its fair share of things to get, too, giving you new costumes and colours, if you're willing to put time into the bonus side mode.
If you need more help, our complete Resident Evil Revelations walkthrough can assist with other sections of the game, including all Handprint locations and Raid mode.
Resident Evil Revelations unlockables
From campaign difficulties to weapons, custom parts and Raid mode unlocks, here is everything you can get in Resident Evil Revelations:
Campaign difficulties
New Game+ - Once you beat the game on any setting, you'll unlock a New Game+ mode. This lets you play the game again while keeping all your existing weapons and upgrades.
Infernal Mode - Infernal Mode (previously known as Hell Mode on 3DS), is Resident Evil: Revelations' toughest difficulty level. You can unlock it by beating the game on Normal or Hard.
Unlockable weapons
Hydra Shotgun - Complete the game on Normal difficulty or higher
Handgun PC356 - Defeat 150 enemies
Infinite Launcher - This Rocket Launcher with infinite ammo can be unlocked by beating the main campaign on Infernal Mode
Rifle PSG1 - Scan 15 hidden handprints
Unlockable custom parts
Auto Loader - Complete Casual difficulty or higher without using green herbs or the Infinite Rocket Launcher
Bind 1 - Successfully dodge enemies 20 times
Charge Shot 3 - Beat Casual difficulty
Edge Runner 2 - Scan all enemy types in the game
Long Magazine 2 - Successfully deal damage with ten fully charged melee attacks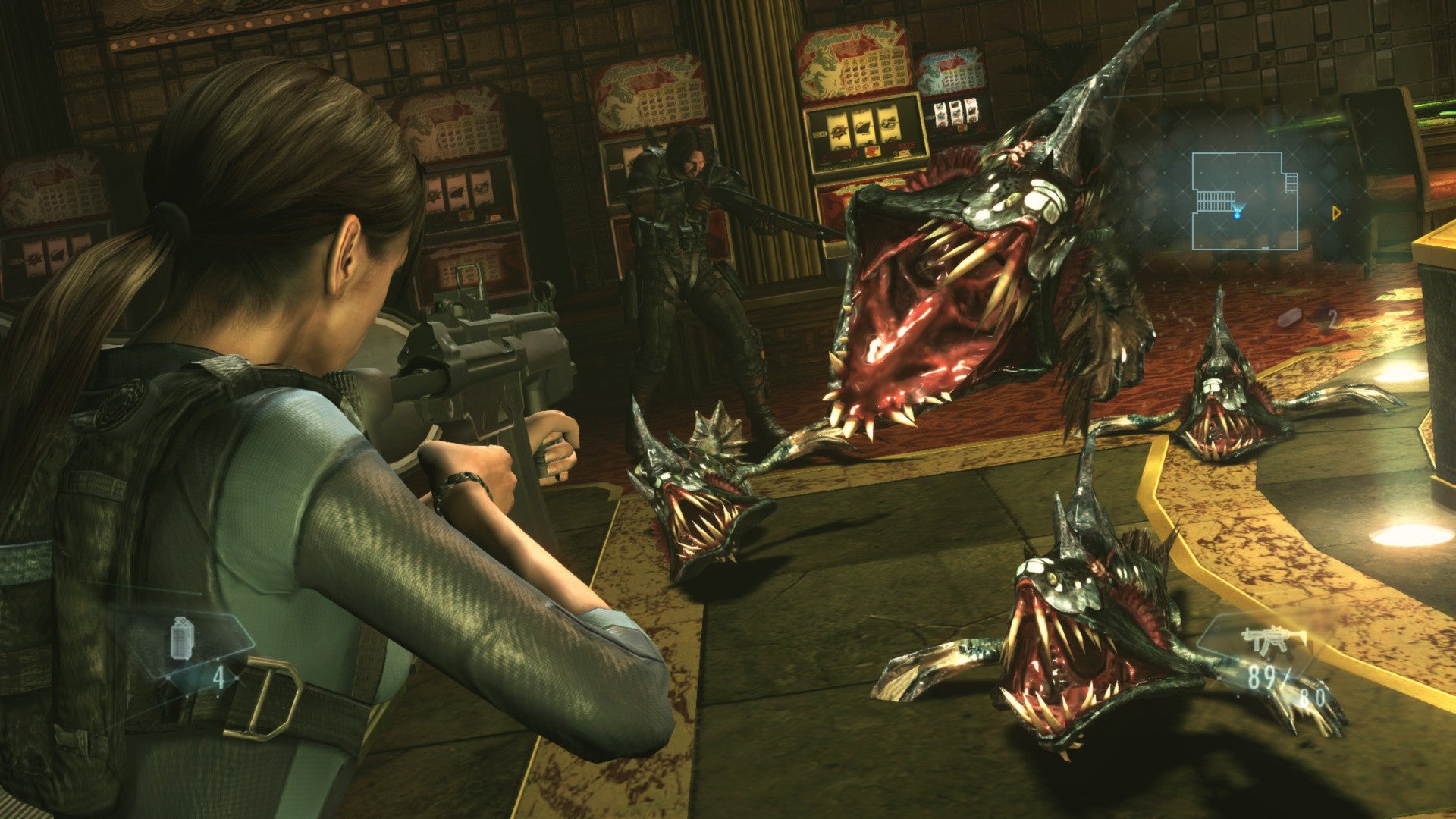 Unlockable Raid Mode Stages
Stages 4-7 - Complete Episodes 1-3 in Campaign Mode
Stages 8-12 - Complete Episodes 4-6 in Campaign Mode
Stages 13-17 - Complete Episodes 7-9 in Campaign Mode
Stages 18-20 - Complete Episodes 10-12 in Campaign Mode
Bonus Stage 21 - Complete Campaign Mode
Unlockable Raid Mode difficulties
Trench (Normal) difficulty - Complete all Raid Mode stages on Chasm difficulty
Abyss (Hard) difficulty - Complete all Raid Mode stages on Trench difficulty
Unlockable Raid mode characters:
Clive O'Brian - Reach player level 20 in Raid Mode
Jack Norman - Clear all stages on Abyss difficulty in Raid Mode
Morgan Lansdale - Clear all stages on Trench difficulty with an S rank in Raid Mode
Raymond Vester - Reach player level 10 in Raid Mode
Unlockable Raid mode costumes
Jill (diver costume) - Available from the start of Raid Mode
Jill (beach costume) - Obtain a super rare weapon in Raid Mode
Jill (pirate costume) - Complete the Ghost Ship bonus stage in Raid Mode
Chris (snow costume) - Available from the start of Raid Mode
Chris (diver costume) - Reach player level 30 in Raid Mode
Chris (sailor costume) - Inflict 100,000 points of damage to an enemy in one hit
Parker (diver costume) - Available from the start of Raid Mode
Parker (beach costume) - Earn 10 bonuses in Raid Mode
Parker (Terragrigia costume) - Defeat 10,000 enemies in Raid Mode
Keith (snow costume) - Complete Episodes 4-6 in Campaign Mode
Keith (HQ costume) - Clear all stages on Chasm difficulty with an S rank in Raid Mode
Keith (ninja costume) - Reach player level 50 in Raid Mode
Jessica (snow costume) - Complete all Raid Mode stages on Chasm difficulty
Jessica (diver costume) - Complete all Raid Mode stages on Trench difficulty
Jessica (Terragrigia costume) - Reach player level 40 in Raid Mode
Quint (snow costume) - Reach player level 5 in Raid Mode
Quint (HQ costume) - Obtain all super rare weapons in Raid Mode
Rachael (diver costume) - First time Trinity Bonus in Raid Mode
Rachael (Ooze costume) - Available from the start of Raid Mode
Hunk (default costume) - Clear all stages on Abyss difficulty with an S rank in Raid Mode
Hunk (Lady Hunk costume) - Available from the start of Raid Mode
Unlockable name colours
Green - Earn an S rank on every level of Chasm difficulty in Raid Mode
Blue - Earn an S rank on every level of Trench difficulty in Raid Mode
Pink - Earn an S rank on every level of Abyss difficulty in Raid Mode
Yellow - Get 50 bonuses
Green - Get 100 bonuses
Blue - Get 150 bonuses
Red - Get 200 bonuses
Purple - Get 244 bonuses