Resident Evil 2 - Escaping the Laboratory and how to beat final boss Super Tyrant
How to escape the Laboratory and how to beat final boss Super Tyrant in Resident Evil 2.
Resident Evil 2's final boss, the Super Tyrant, follows swiftly after taking down another intiminating foe - the G Tyrant Stage 3.
Before that you must escape the Laboratory itself - with a 10 minute countdown to add a little more tension to proceedings.
Looking for something else? Visit our Resident Evil 2 walkthrough for more help.
Escaping the Laboratory
After the cutscene, take the left down in the Main Shaft and you'll have 10 minutes to escape.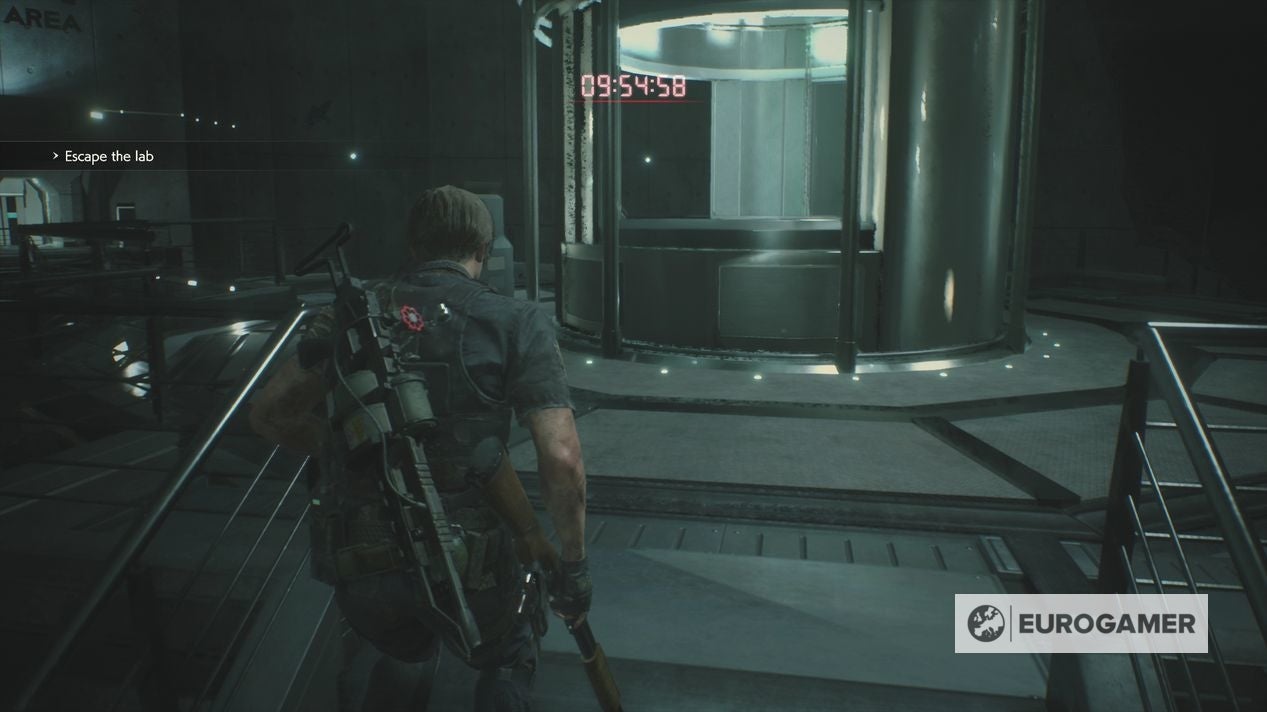 There is a Typewriter as you start, but otherwise the route to escape is pretty linear - feel free to take on the two ivy zombies on the way, or sprint past them.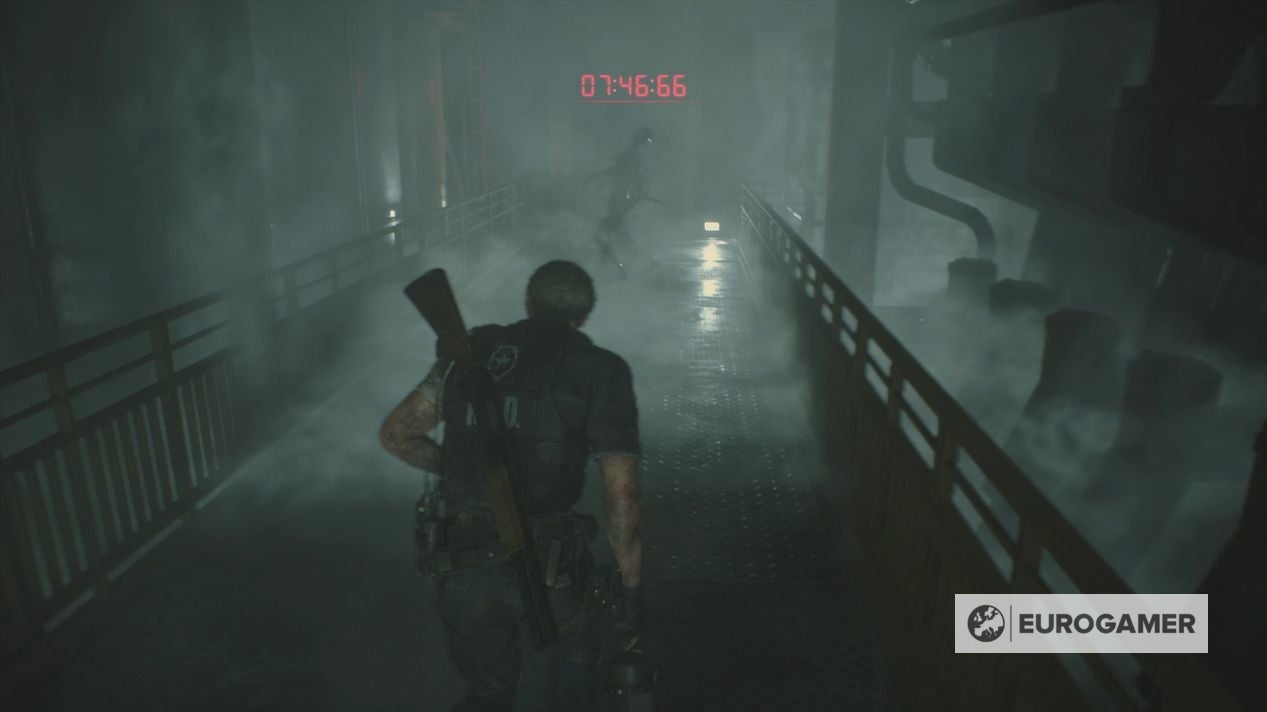 In the section shortly afterward, you'll encounter our faithful friend Mr X. Don't worry about attacking him - use the central column here to goad him one way, then go round the other to the way forward. Continue going until a cutscene where you lose him.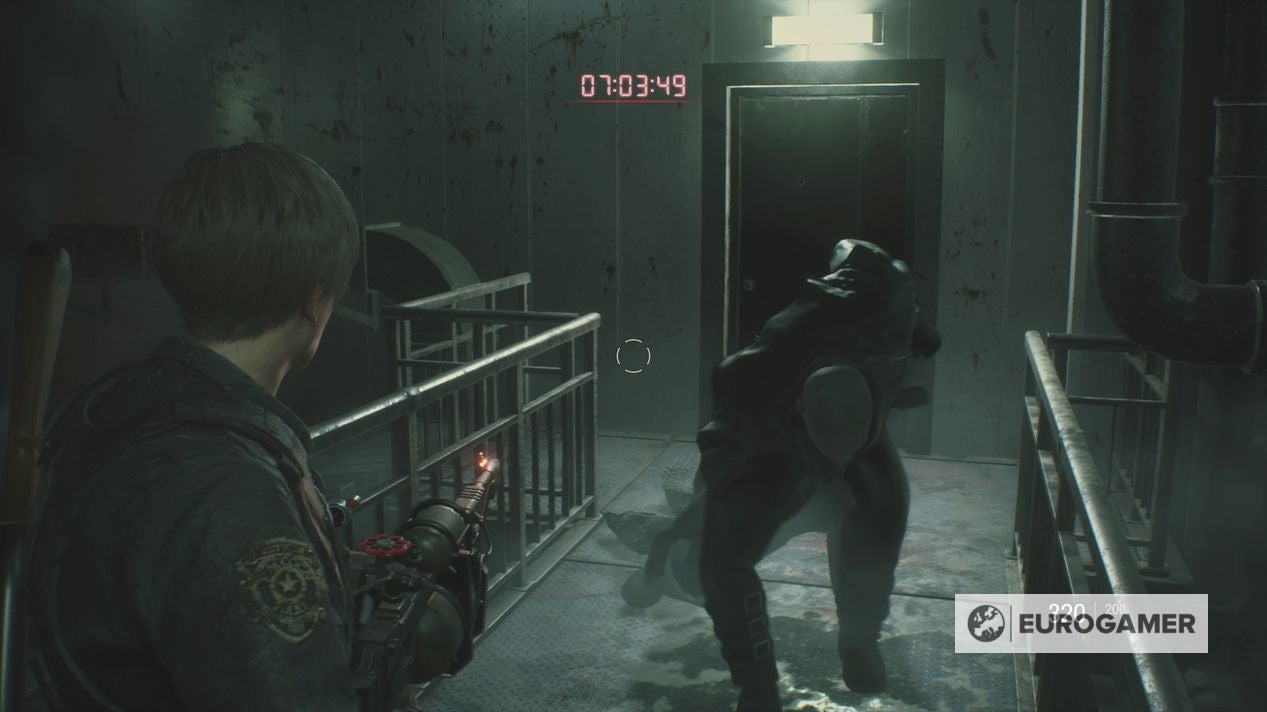 You'll then come to a point where you pick up the Joint Plug. Make enough room for it in your inventory and the Item Box, and take plenty of healing items and your most powerful weaponry - Shotgun rounds, the Magnum - as well as any Grenades if you have them. Use the Joint Plug on the lift, and prepare for the final boss.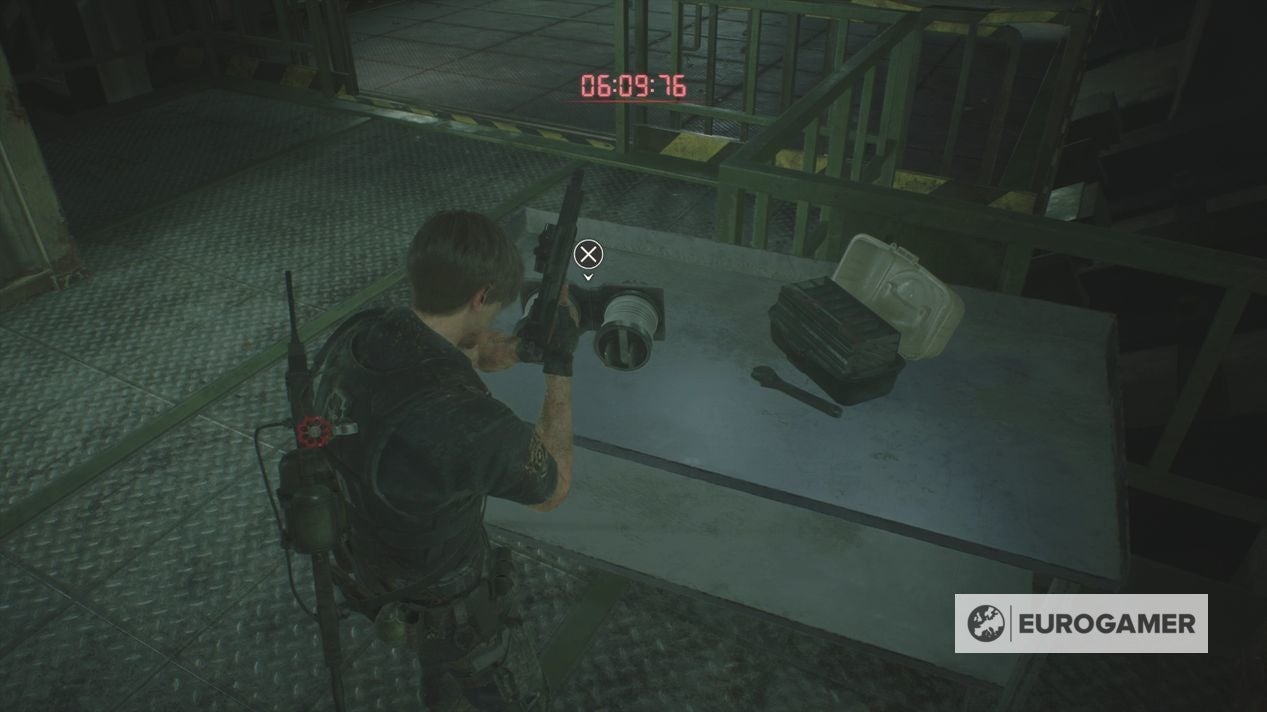 ---
Playing the DLC? Check out our list of Ghost Survivors Mr Raccoon locations. Elsewhere, our full Resident Evil 2 walkthrough explains every aspect's of Leon and Claire's campaigns, including C4 Detonator and Battery locations, Heart Key location, how to stop Mr X, the Clock Tower puzzle, Sherry block puzzle in the Orphanage, the Power Panel Parts puzzle solution, how to escape the Incinerator and the Chess Plug puzzle solution. Not only that, we also provide all Locker Code solutions, the Leon Desk puzzle solution, all Resident Evil 2 Safe Codes and Portable Safe solutions and the Hiding Place locations.
---
Super Tyrant final boss strategy
Mr X now shows his true Tyrant-like self. All you need to do is shoot his chest over and over while dodging his attacks. Magnum rounds are best, while the Shotgun is probably most useful to attack and run.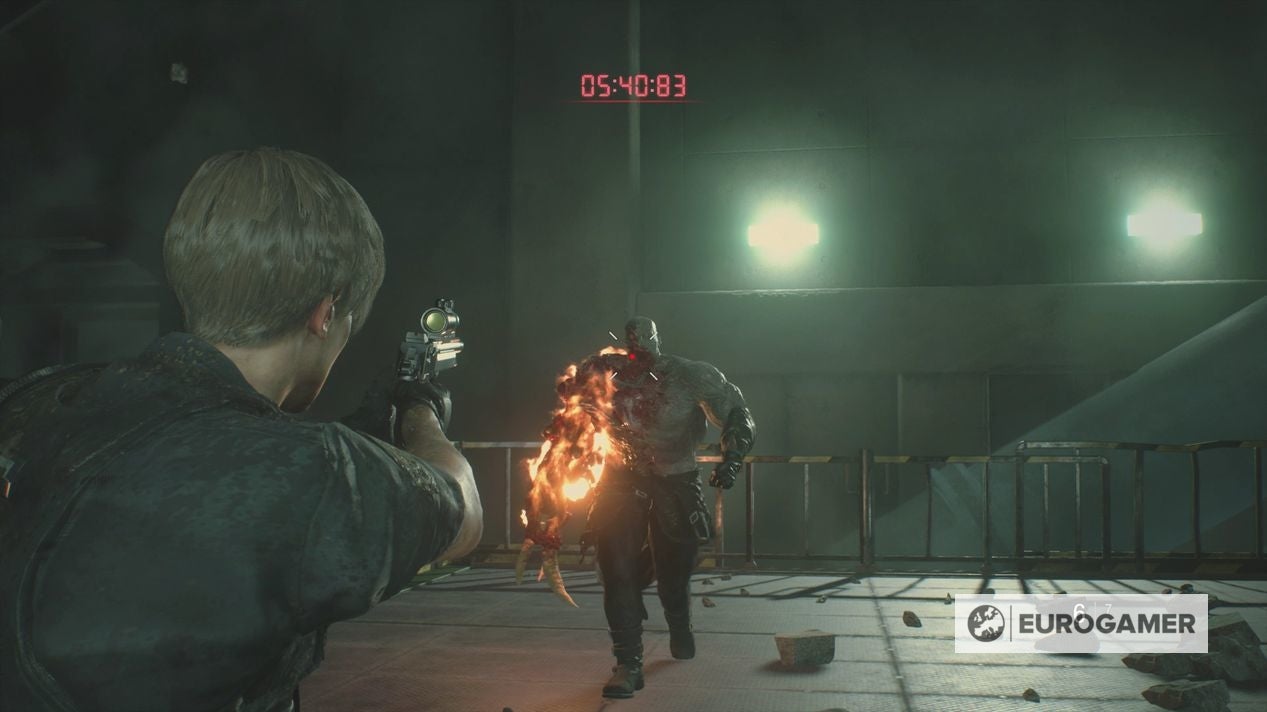 You can tell your progress in the fight by the amount of debris that drops around you, so if you get to the point where about half of the arena is full, you're almost there.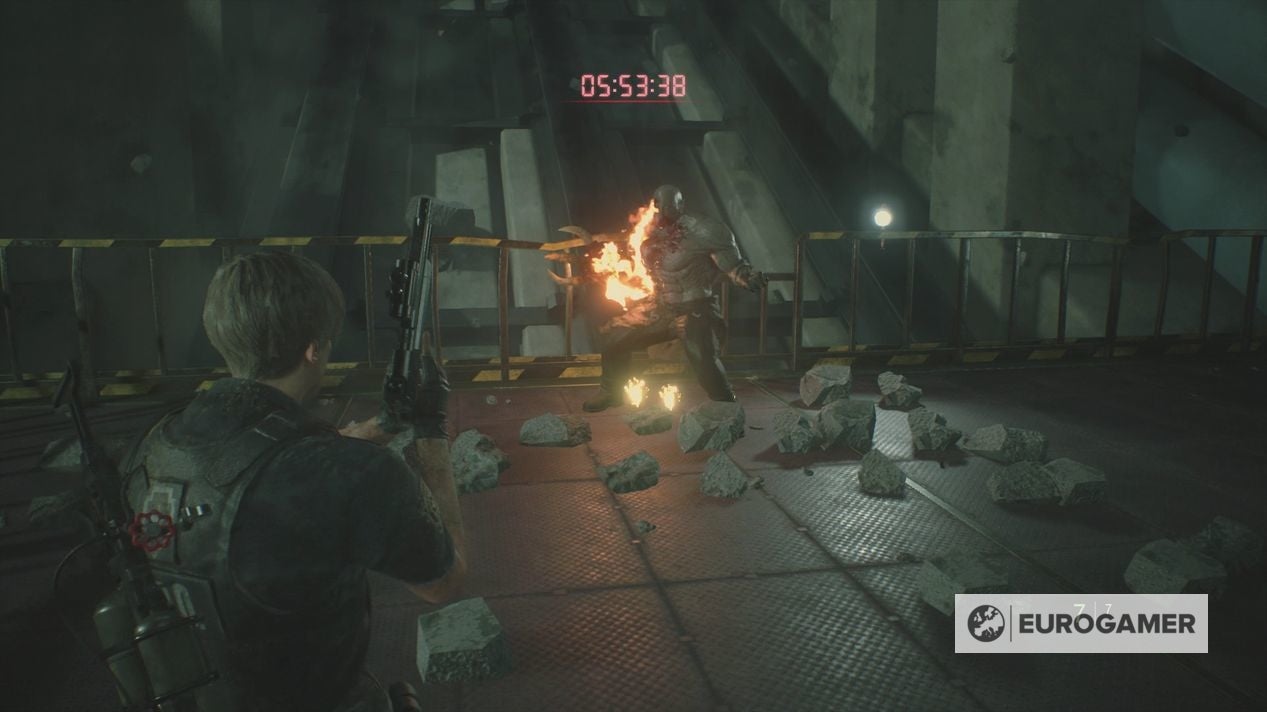 The most challenging part of the battle is simply staying alive. His attacks hurt, and he's very quick. You have to keep moving at all times, made more difficult by the fact he doesn't move that much, so you can end up in situations where you're standing very close by, so try and keep your distance.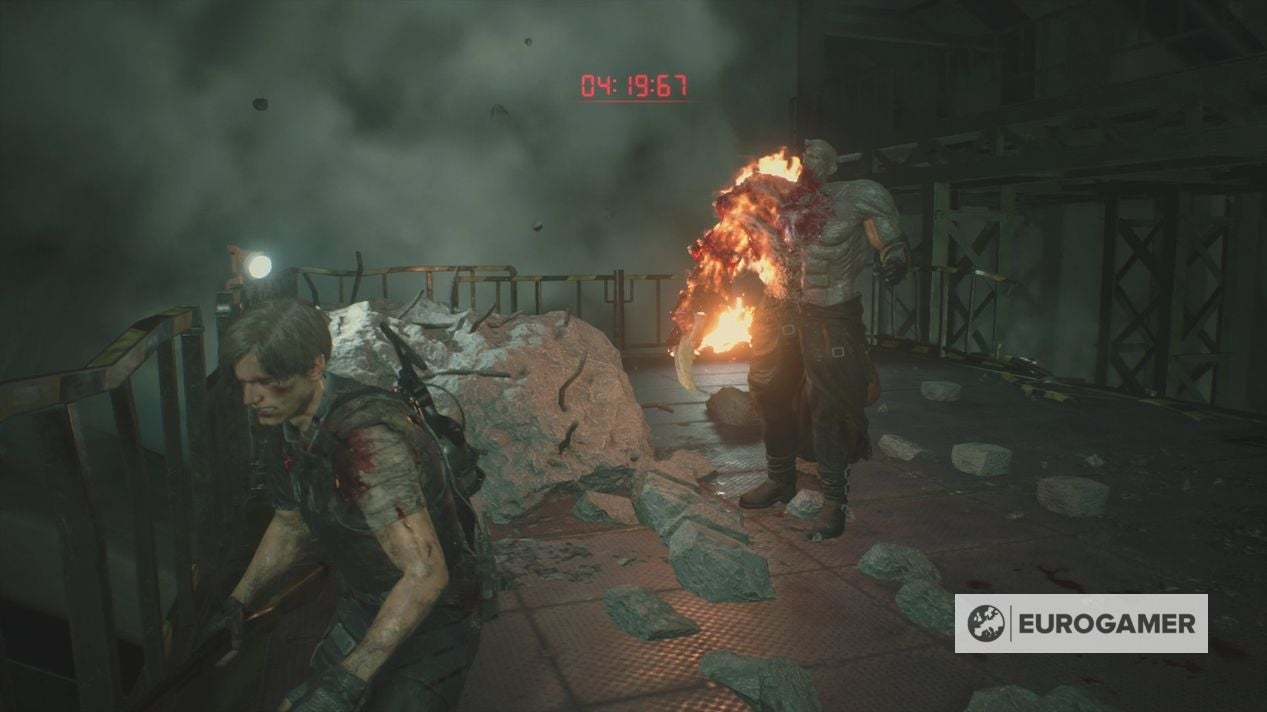 He'll eventually use a more powerful attack, which sees him scream and charge while scraping his claw along the ground. Move quickly out of the way of this, as if you are hit dead on, it's an instant kill.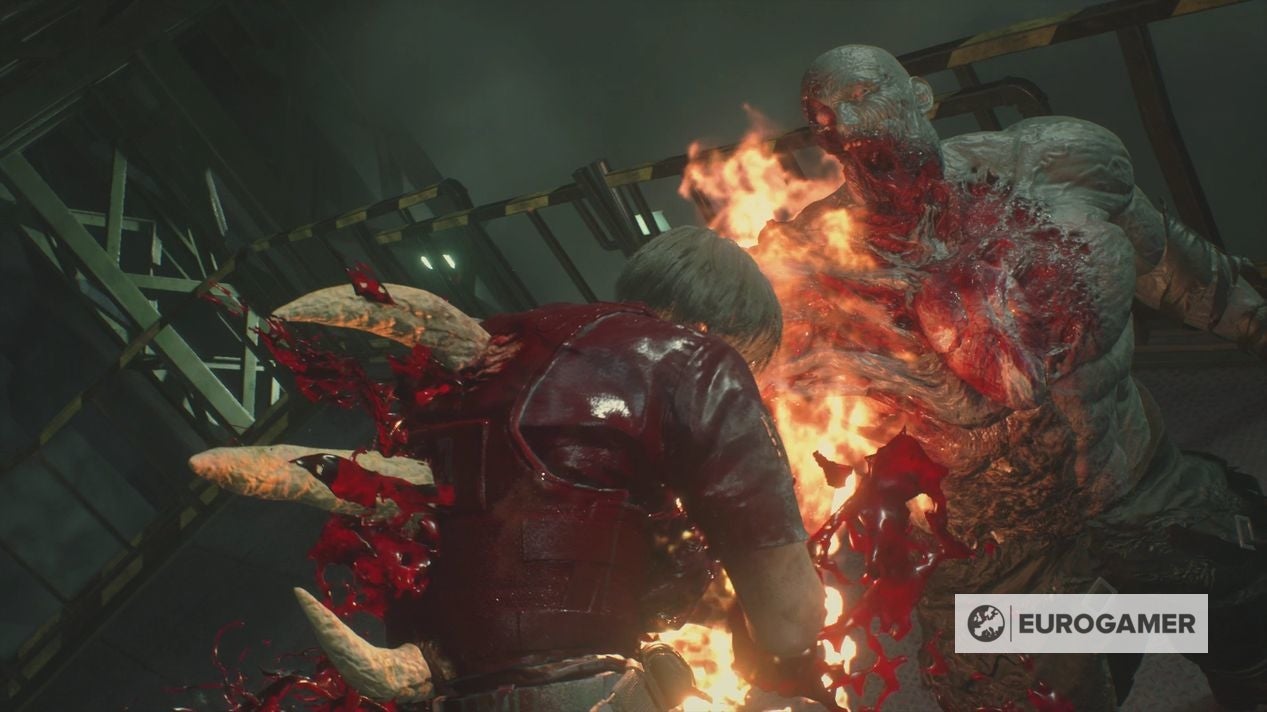 If you are struggling, the best advice is to try and take him down as quickly as possible, just firing everything you have at him, while dodging what attacks you can.
Eventually, a Rocket Launcher will drop onto the lift. Grab it and quickly fire it at him to end the battle - just a single shot will do. Note that he may attack as soon as the cutscene announcing its arrival ends - so stay on your guard, get the weapon while you can and use it.
With that done, you have to then move through the door on the right and approach the train platform. There's a doorway full of zombies here - assuming you have some rounds left, use the Rocket Launcher to kill them in the most cathartic way possible.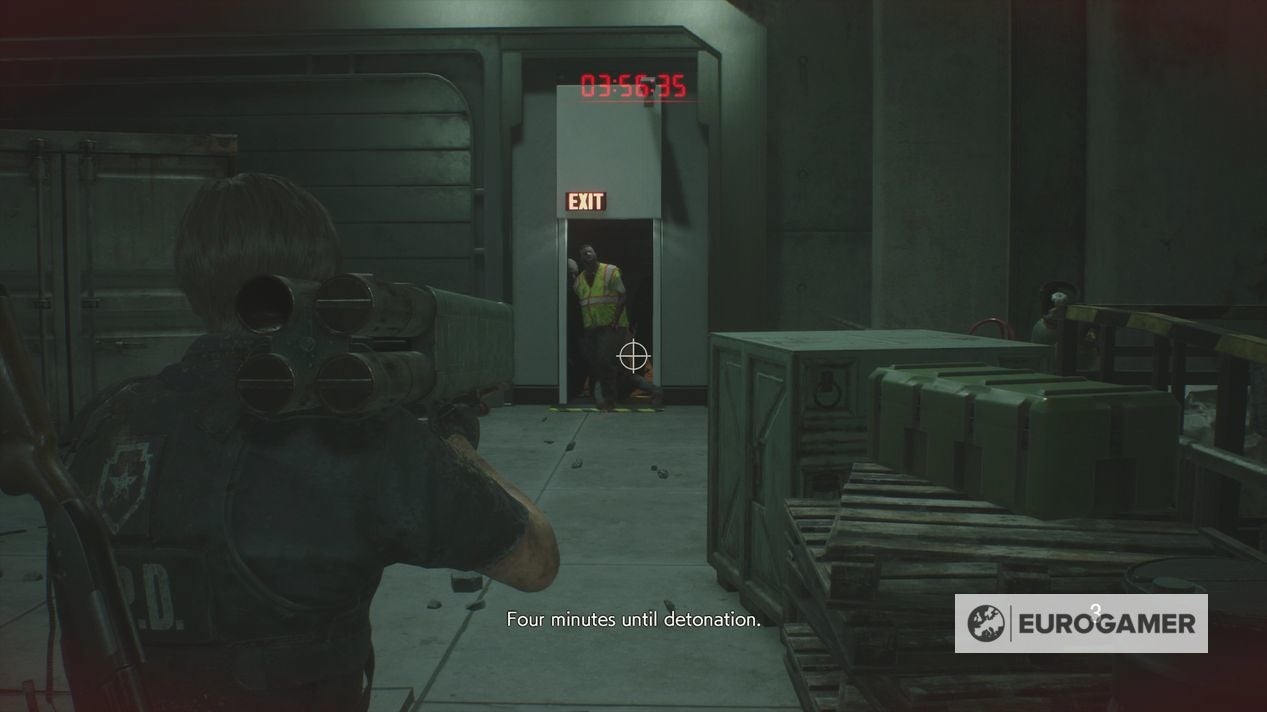 Step past their remains and walk ahead to finish the game. Congratulations!
Looking for more Our Resident Evil 2 walkthrough and guides can give you an idea of what to do next. If it's your first time through, there's plenty more!
Will you support Eurogamer?
We want to make Eurogamer better, and that means better for our readers - not for algorithms. You can help! Become a supporter of Eurogamer and you can view the site completely ad-free, as well as gaining exclusive access to articles, podcasts and conversations that will bring you closer to the team, the stories, and the games we all love. Subscriptions start at £3.99 / $4.99 per month.