Resident Evil 2 remake fans reckon they've seen Ada Wong's new look before
Collared.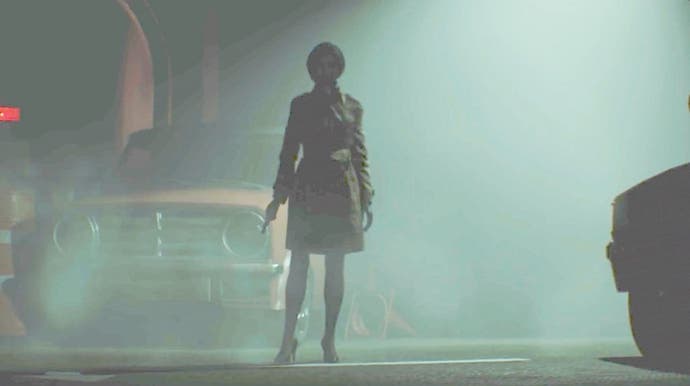 The Resident Evil 2 remake features new looks for all the major characters, including Leon Kennedy, Claire Redfield, Sherry Birkin, Chief Irons and of course fan favourite spy Ada Wong.
Developer Capcom has revealed these new looks in trailers and screenshots - but so far we've only caught a glimpse - and I mean a glimpse - at Ada Wong's new threads.
Ada popped up briefly during Resident Evil 2 remake's E3 2018 trailer with an image that showed a silhouette.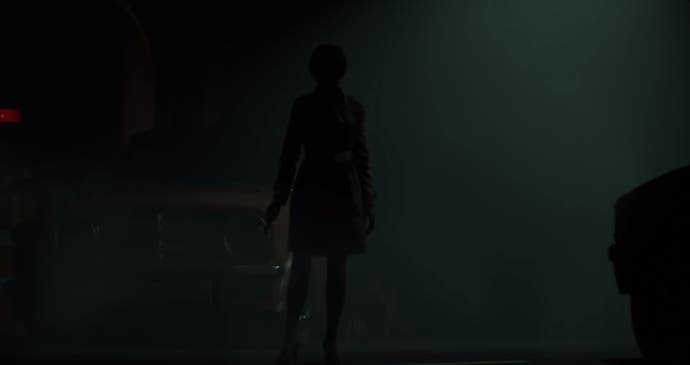 Now, eagle-eyed fans have brightened up this image to reveal a more detailed look at Ada in the Resident Evil 2 remake - and we can see clearly that she has ditched her famous red dress fans of the 1998 original will remember well.
ResetEra user Kyle Cross published the image, below, which shows Ada wearing what looks like a beige trenchcoat.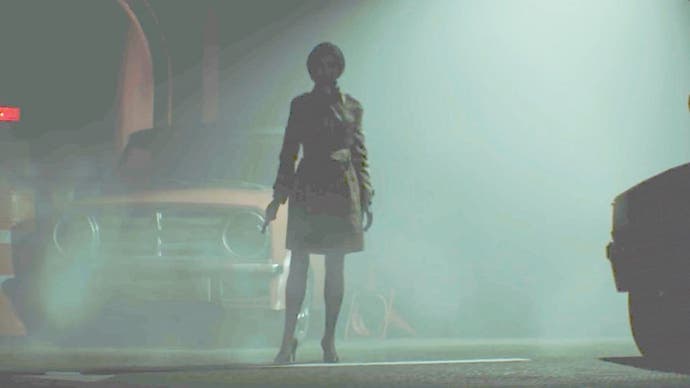 Kyle Cross compares this to Ada Wong concept art for the original Resident Evil 2, which shows the mysterious spy donning a beige trenchcoat.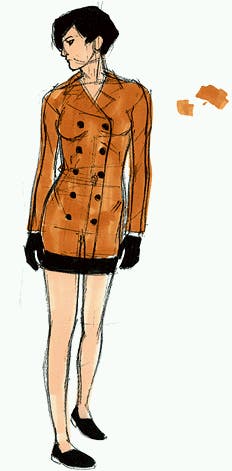 At gamescom, director Kazunori Kadoi told Eurogamer's Aoife Wilson that Capcom ditched Ada's red dress for the Resident Evil 2 remake because it wasn't realistic.
"It goes back to the same thing of, what would look natural to be wandering around in a photo-realistic environment in?" Kadoi said.
"I think wandering around in that dress just getting on with your job as a spy probably doesn't look as realistic and believable as we want in this new game.
"Exactly what we've done with her design is something we're tight-lipped on, but it's safe to say we won't betray your expectations."
Fans reckon Capcom's digging into the archives for inspiration for a few of the remake's character redesigns. Some reckon the new Claire, for example, looks a lot like Elze, the lead character from the scrapped version of Resident Evil 2, dubbed Resident Evil 1.5. Fans also reckon the new Mr. X looks like his original concept artwork.