Rayman Legends UK release date announced
UPDATE: Wii U demo out next week.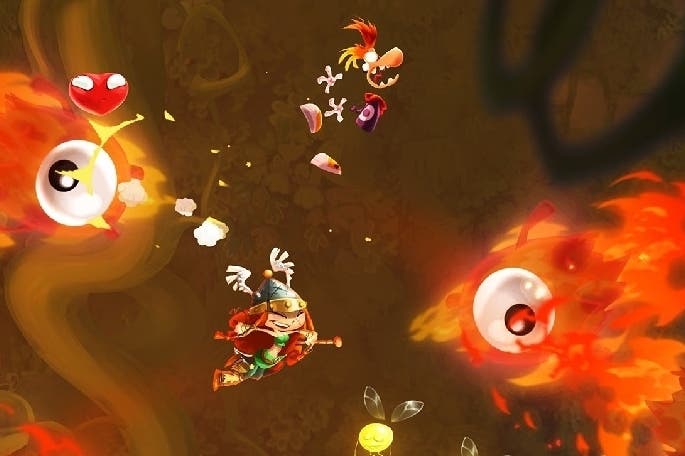 UPDATE: Ubisoft has just announced a 1st March 2013 UK release date for Rayman Legends.
A demo of the game will be available through the Nintendo eShop on 13th December 2012.
ORIGINAL STORY: Wii U platformer Rayman Legends will launch in the UK on 28th February, publisher Ubisoft has announced (via ONM).
The game was originally due to arrive alongside the Wii U last week, but was delayed for reasons unknown. A promised Rayman Legends demo has also failed to appear - Ubisoft has been unable to tell Eurogamer why.
Rayman Legends takes the beautiful 2D platforming style of earlier outing Origins and adds in a new GamePad control scheme.
"At the simplest level, this involves tickling enemies to incapacitate them or touching collectables to double their value," Chris Donlan wrote after a play-test earlier this year. "But as the game ramps up you'll be moving ledges back and forth, slicing ropes to open up new parts of the environment, and even rolling Rayman and Co. through giant tilt-mazes by spinning complex wheels back and forth.
"It's mesmerising to watch and nerve-trampling to actually take part in."
Rayman Legends will launch at the start of a busy few weeks for Nintendo fans. March sees the release of 3DS games Harmo Knight, Luigi's Mansion: Dark Moon, Castlevania: Lords Of Shadow - Mirror Of Fate, plus Monster Hunter 3 Ultimate on 3DS and Wii U.