Pikmin 3 delayed to Q2 2013 in Europe, US
Updated launch info for Fire Emblem, Scribblenauts, Brain Training, Luigi's Mansion, Animal Crossing.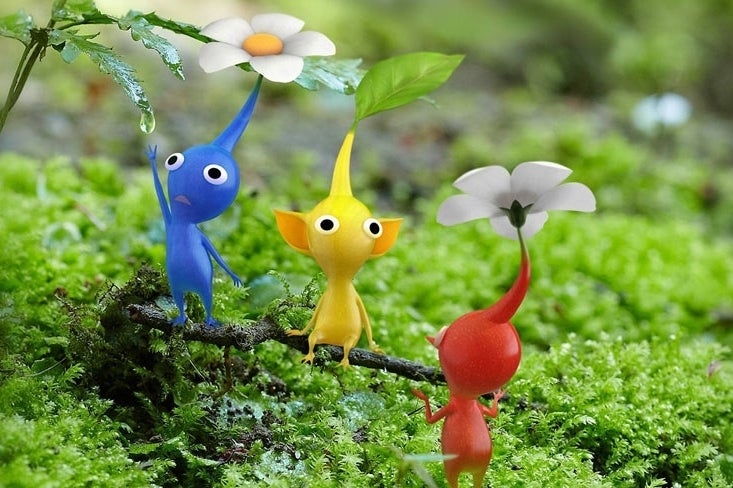 Nintendo's much-anticipated garden adventure Pikmin 3 will now launch for Wii U in "Q2 2013", Nintendo has announced.
The game was originally due for the Wii U's launch window. Animal Crossing: New Leaf on 3DS will also launch in Q2.
Nintendo of Europe boss Satoru Shibata announced the news in a just-finished Nintendo Direct conference.
The company revealed it was taking over publishing duties for delayed Wii U draw-'em-up Scribblenauts Unlimited in Europe. Once a launch title, the game will now arrive on 8th February.
March is set to be a monster month for Nintendo releases. The next Brain Training title - Dr Kawashima's Devilish Brain Training: Can You Stay Focused? - arrives for 3DS on 8th March.
The rest of that month will see the release of 3DS games Harmo Knight, Luigi's Mansion: Dark Moon, Castlevania: Lords Of Shadow - Mirror Of Fate, plus Monster Hunter 3 Ultimate on 3DS and Wii U.
Fire Emblem: Awakening, which launched in Japan in April, will arrive in April 2013 in Europe.
Less interestingly, Wii U music title Sing Party will hit European shops on 18th January, while Wii U Panorama View, which lets you watch 3D videos in 360-degree view mode, now has a "spring" release pencilled in. Shibata indicated that Panorama View videos would be available to purchase separately via the Wii U eShop.