Pikmin 3 Deluxe for Nintendo Switch includes extra Olimar missions
Take your pik.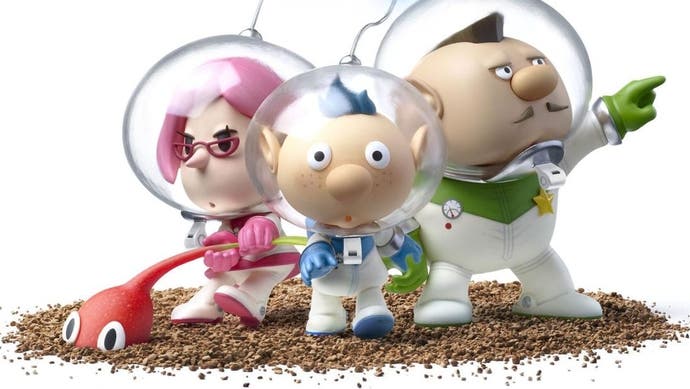 Five years after Nintendo confirmed the development of Pikmin 4, Nintendo has announced Pikmin 3 Deluxe for Nintendo Switch.
This expanded version of the Wii U original now features an additional set of missions starring Olimar and Louie as an introduction and epilogue to the main campaign. (Hopefully Pikmin 4 still survives somewhere, and didn't just get turned into these?)
There's also two-player local campaign co-op, various quality of life improvements and - my personal favourite - the return of the Piklopedia to track all of your creature findings.
Oh, and all of the original game's multiplayer DLC will come packaged in.
Helpful additions to this version of the game include enhanced lock-on targeting, enemy balancing, difficulty modes, optional hints. The GamePad's map, meanwhile can be toggled on and off - though there's no mention of using a Joy-Con pointer to replicate touch controls.
Here's how it looks in action:
Shigeru Miyamoto gave a brief Pikmin 4 update in 2017, telling Eurogamer it was still "progressing", two years after his first mention of the game. We're yet to hear more - but perhaps this Deluxe re-release finally paves the way for it?