Miyamoto: Pikmin 4 still "progressing"
Seed you in the future.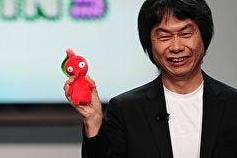 Nintendo legend Shigeru Miyamoto has given an update to Eurogamer on his long-awaited next Pikmin project.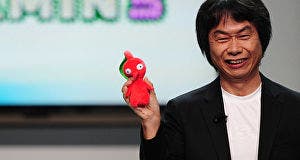 Speaking to me today at E3, Miyamoto did not give much away - but confirmed the project was still in development.
"I've been told not to share anything about this from PR," Miyamoto laughed, "but I can tell you it is progressing."
It's been almost exactly two years since Miyamoto first mentioned his next Pikmin game, in an interview with Eurogamer held in July 2015.
"It's actually very close to completion," Miyamoto said at the time. "Pikmin teams are always working on the next one."
Nintendo then followed up the news to Eurogamer in a separate statement:
"We can confirm that Pikmin 4 is in development but that is all we can confirm at present."
In the meantime, Pikmin fans can look forward to 3DS spin-off side-scrolling game Hey! Pikmin, which is due to launch on 28th July. It's not being made internally by Nintendo but by external developer Arzest, which also made Yoshi's New Island.