Rayman Legends Challenges app released on Wii U this week
Ubisoft's free peace-offering for fans arrives.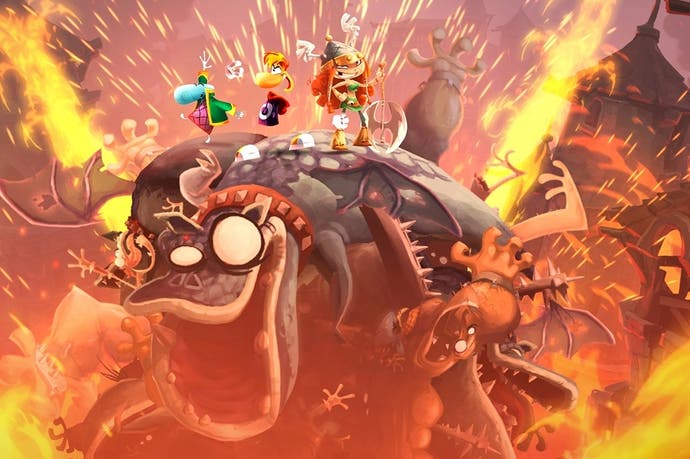 The Rayman Legends Challenges app will be released for free on the Wii U eShop this Thursday, 25th April, Nintendo has announced.
The app is Ubisoft's peace-offering to fans left stung at the delay of the previously-exclusive high profile platformer.
Rayman Legends will now launch for Wii U in September alongside its new PlayStation 3 and Xbox 360 versions, but the game's challenge mode has been excised and launched digitally.
Four levels will be available for 1-5 players and will be altered regularly in daily and weekly challenges. Records are saved on leaderboards and you can race friends' ghosts.
Also on the eShop this week: digital versions of 3DS titles Lego City Undercover (£34.99/€39.99), Bit.Trip Saga (£17.99/€19.99) plus a Pokémon Mystery Dungeon: Gates to Infinity demo and Mega Man 4 on the 3DS Virtual Console (£4.49/€4.99).