PUBG's new Sanhok update fixes terrain exploits, adds visual improvements
And War Mode returns, this time on Sanhok.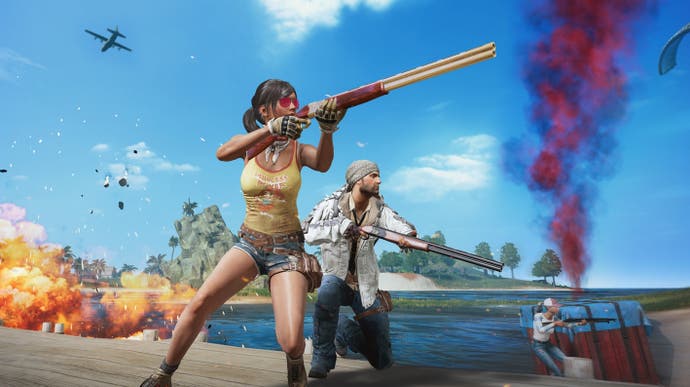 PlayerUnknown's Battlegrounds' new tropical Sanhok map is officially out on PC, but developer Bluehole still isn't done tinkering just yet. PUBG's latest update offers a range of enhancements, from terrain tweaks to visual improvements.
The new update, which released earlier today on the official Test Server, brings a few important fixes for PUBG's Sanhok and Miramar maps. Both have seen certain objects adjusted to prevent them from obstructing player movement - while, conversely, Sanhok has received terrain tweaks to areas where players were able to pass through the map unimpeded.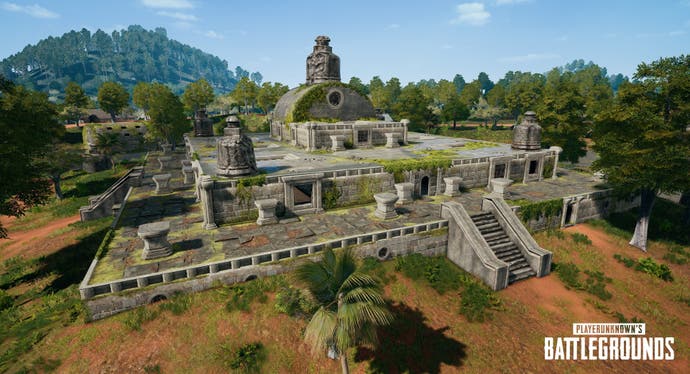 The latter change comes in response to the discovery by players earlier this week that, at certain locations on Sanhok, participants were able to hide under the map and ambush unsuspecting passersby - as you can see in this video by YouTuber niKlaS.
Sanhok's latest aesthetic upgrade, meanwhile, sees cliffs and rocks across the whole of the map receive visual enhancements, and its ruins have been given a touch more detail, with new cracked bells, mossy rubble piles, and a new cap on the central palace structure.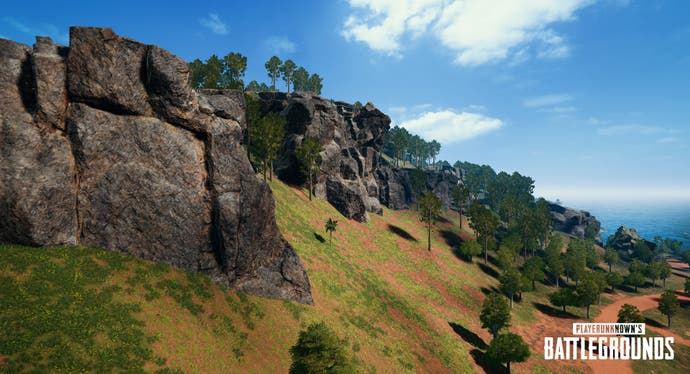 Elsewhere in today's update, there's a new lobby, background music, and loading screen in the game - all to celebrate the upcoming PUBG Global Invitational tournament, being held in Berlin from July 25th-29th. There's also a small but welcome quality of life feature, with the matchmaking UI now showing an estimated wait time for games.
Meanwhile, Bluehole has announced the imminent arrival of PUBG's latest limited-time Event Mode, called Huntsmen and Marksmen. This War Mode variant supports ten five-person squads, this time on Sanhok, and sees players kitted out with a shotgun and pistol - although airdrops will offer a Sniper Rifle or DMR in order to expand that slender arsenal.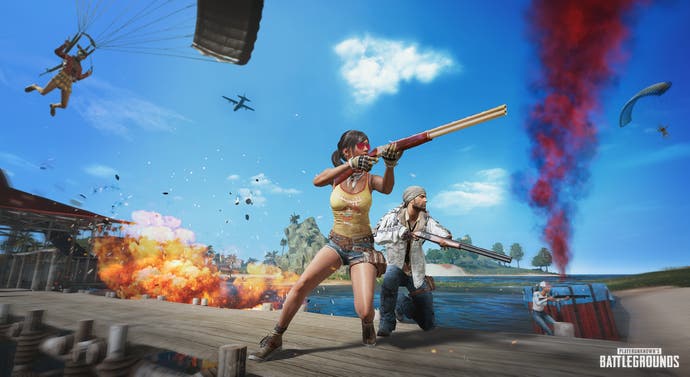 The limited time event begins on July 5th at 7pm PDT in the US, which equates to July 6th at 3am BST in the UK. It ends on July 8th at 7pm PDT / July 9th at 3am BST. Full rules can be found in Bluehole's latest Steam blog post, and full patch notes for today's update are available too.