PS5 timed exclusive Ghostwire: Tokyo delayed to early 2022
"We're focused on protecting the health of everyone at Tango."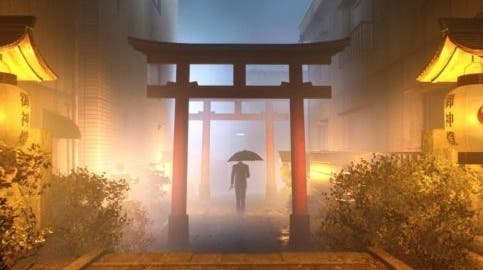 PlayStation 5 timed-exclusive Ghostwire: Tokyo will now launch in "early 2022", developer Tango Gameworks has announced.
The delay will allow the studio to finish the project while protecting the health of staff at the studio, Tango said in a statement issued via Twitter today.
Ghostwire: Tokyo was previously set to launch for PS5 and PC this October, with a year's console exclusivity before arriving on Xbox - despite the fact Tango's parent company Bethesda is now part of Microsoft.
"We want to get the game in your hands as soon as possible so you can experience the unforgettable version of a haunted Tokyo that we've been hard at work building. At the same time, we're also focused on protecting the health of everyone at Tango. Our new release window will give us time to bring the world of Ghostwire to life as we've always envisioned it.
"Thank you for being patient as we work to bring you an experience unlike anything else we've ever made. We can't wait to show you more in the coming months."
Tango is based in Tokyo, where this year's Olympic Games will now go ahead without spectators as the country battles a new wave of Covid cases. That decision has drawn fire for coming just 10 days before the Games' opening ceremony is due to take place.
Earlier today, Pokémon Go postponed the launch of a new Pikachu designed to boost tourism to the country.