Polyphony "working on Gran Turismo 6 already"
Plus: Yamauchi talks future DLC plans.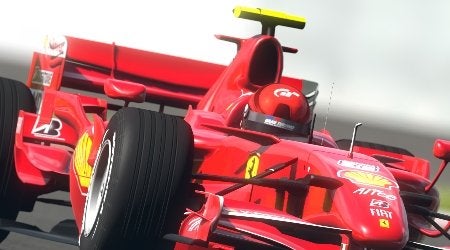 Developer Polyphony Digital is "of course" working on Gran Turismo 6 already, studio boss Kazunori Yamauchi has revealed.
There's only so much a racing experience can be extended via DLC.
"Of course we're working on GT6 already," Yamauchi told IGN, "and I think what really will be the separating factor is something that we can't update through a DLC is something that obviously has to be saved for GT6.
"Things that we can provide through DLC we will, so that's really the market [sic - marked?] difference."
It took Sony and Polyphony nearly a year to release the first paid-for downloadable content for Gran Turismo 5, although big and free updates bridged the gap since launch. The Complete Pack of extras costs £9.49.
In the future, the wait for Gran Turismo 5 DLC should be less torturous.
"We're ready to release more expansions and content to add to the game," said Yamauchi.
"That will include cars and trucks that we'll be releasing maybe once every two months or so from here on out.
"What we do from here on is also really dependent on the reaction of the users to this first DLC that we just released," he added. "Now we have the feedback from our customers, we'll see how that will affect what we will do from here."
Eurogamer sat down with Gran Turismo 5 a year after launch to see what had changed. We declared the experience "undeniably a better one".
But even without DLC, Gran Turismo 5 has a lot of cars - 1031 at launch, to be precise. And Yamauchi has driven "most of them".
"I don't get to drive all of the cars that go into the game," he said, "but most of them I do. And out of those cars, some of them I do actually get to drive full-out on the track.
"That's important in really checking our simulation model every once in a while. I like to periodically check to make sure that we're on the right track when they pull in the physics. "
Eurogamer's Gran Turismo 5 review awarded 9/10.