Gran Turismo 5 online finale event gives you GT6 cars
One last lap before the wheels come off.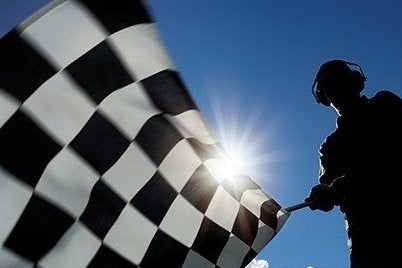 Sony has announced a finale event for Gran Turismo 5's online mode, which is due to be switched off at the end of this month.
Players who take part will be awarded with five cars to unlock in Gran Turismo 6 - an incentive to upgrade to GT5's sequel if you haven't already.
The Grand Turismo 5 Online Event Finale will run from today until 4am UK time on 31st May. Taking part is as simple as posting a lap time on a couple of courses.
Your GT6 cars will then unlock in-game from 2nd-29th June when signed in with the same PlayStation account. You'll get:
Abarth Grande Punto '09
Renault Sport Megane R.S. Trophy '11
Nissan Fairlady Z (Z34) '08
Tesla Motors Model S Signature Performance '12
Subaru S206 NBR Challenge Package '12
Sony announced it was turning off its GT5 servers back in January. All three Resistance games, MAG and the SOCOM series are also up for the chop. All GT5 DLC will be removed from sale, too.