Nearly two years after release, Gran Turismo 6 is getting its course creator
Making tracks.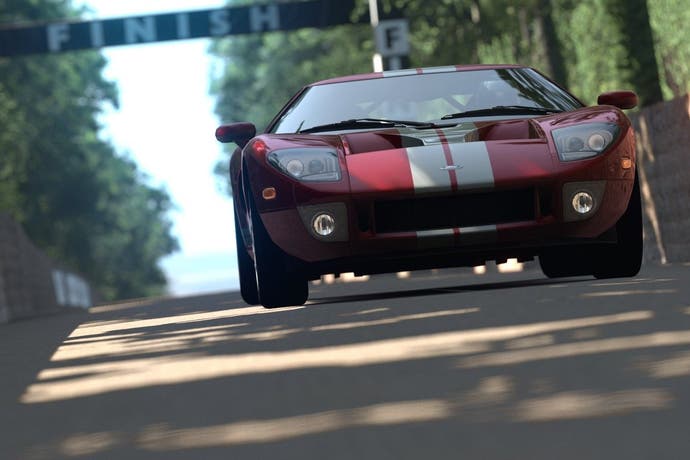 Back in December 2013, when I reviewed Gran Turismo 6, I started off by saying it wasn't finished. Now, nearly two years later and with a tonne of people having abandoned their PS3s, Polyphony's driving sim can finally lay claim to being complete. Today, the Course Maker that's been promised since before the game's launch is finally out.
Dedicated Gran Turismo website GTPlanet has the details of the feature, which works via an app that can be downloaded on Apple or Android devices. It is, for what it's worth, an advance on the random course generator that featured in Gran Turismo 5, with players having full control over the shape and layout of circuits, being able to define elevation as well as the positioning of kerbs and roadside items. Four different backdrops are available, including the Eifel region, Andalusia and Death Valley, which is an all-new addition to the series. You can design tracks on the app and then upload them to download and play on your PlayStation 3. If you remember where your PlayStation 3 is, that is.
Will we still get to see Gran Turismo announced for PlayStation 4 this year? I'm beginning to lose hope, and unless it's a slimmed-down release, as we saw on the PlayStation 3 with Gran Turismo 5 Prologue, I doubt we'll be playing it any time soon. Series creator Kazunori Yamauchi told me last year he didn't think there'd be a Prologue this time around, but I'm not sure whether to read too much into that - he'd previously told me that Gran Turismo 6's sub-par audio would be patched post-release, something which never happened. Who knows, though - maybe that final Gran Turismo 6 patch is still in the works, and maybe the 2013 PlayStation 3 game will one day move another step closer to completion.
Watch on YouTube