PlayStation All-Stars Battle Royale confirmed for Vita
Online CV outs handheld fighter.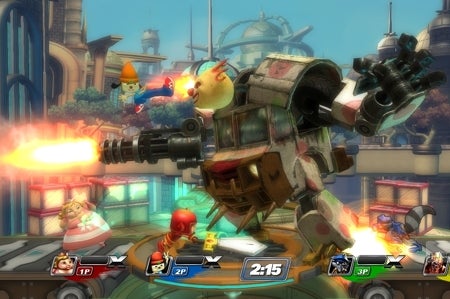 Sony fighting game PlayStation All-Stars Battle Royale has been confirmed for Vita.
The news comes from the online CV of a sound designer at Sony Computer Entertainment America.
Said employee lists the game for release on PlayStation 3 (announced) and PS Vita (unannounced).
PSABR, announced last month, is Sony's answer to Nintendo's Smash Bros. series, and includes four-player co-op, gameplay set on a 2D plane, and a roster of characters including Kratos, Parappa the Rapper, Fat Princess, and Sweet Tooth.
Will the PS3 and Vita version feature cross-platform play, as some PS3/Vita games currently do? All eyes are on the E3 trade show.