PlayerUnknown's Battlegrounds is toning down its chaotic pre-match meet-ups to fix performance
Plus new anti-cheat measures on the way.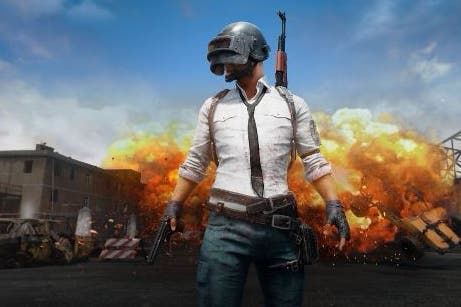 PlayerUnknown's Battlegrounds is making changes to its delightfully chaotic pre-match meet-ups in an effort to improve performance and reduce the strain on its servers.
Battlegrounds is somewhat known for its wonky performance issues, and developer Bluehole has pledged to do everything it can to improve the situation. As part of its latest update efforts, players will no longer spawn together at the same starting location before a match. Instead, according to the developer's most recent Steam Community post, multiple pre-match gathering areas have now been introduced on both maps to spread out players.
It doesn't stop there though; Bluehole has also removed weapons on the starting island before a match - all of which means that there'll likely be considerably less of Battlegrounds' wonderfully/obnoxiously ridiculous pre-game chaos (as briefly immortalised in the video above) before the serious business of frantically killing everyone gets underway.
"Lots of interaction among multiple players in such a small area had a high impact on the servers", explained the developer. As a result of the latest changes, however, "the performance, both server and client-side, has improved."
Bluehole also noted that it will shortly begin testing a new anti-cheat security measure. The system is still in development, but the studio is keen to begin "gathering some data regarding its stability and compatibility" as soon as possible.
Any and all security improvements are likely to be appreciated by Battlegrounds players, given the proliferation of cheaters looking to spoil everyone's fun in-game.