PES 2017 to get Liverpool stadium's new stand in November
Your move, FIFA 17.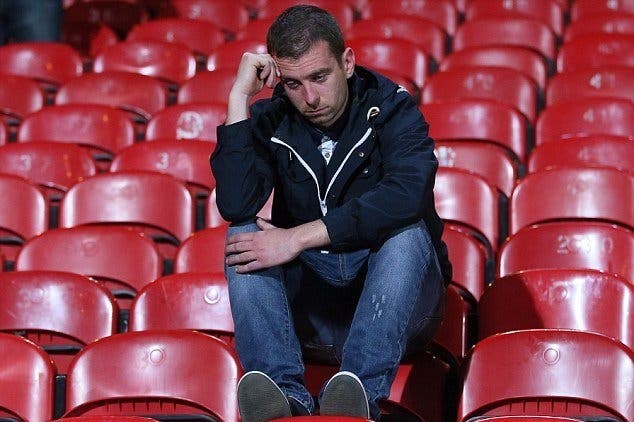 When FIFA 17 came out, Liverpool fans moaned (shock horror, I know) about the lack of Anfield's new stand in-game.
Anfield's Main Stand was expanded in the summer so that the stadium capacity could hit just above 54,000.
It was hoped that the new stand would make it into FIFA 17's version of Anfield, but it failed to show up.
Here's a snippet of the reaction:
Anfield wasn't into PES 2017 at all at launch, but now Konami has announced that the stadium is set to be added to the game in November, and as part of that update you'll hear You'll Never Walk Alone booming from the terraces - including, yep, you guessed it, the new main stand.
PES 2017 is set for two free updates. The first download, due out at the end of October, brings Konami's football game up to 1.02 and adds a number of improved facial likenesses to players.
The October file recognises over 39 players "who have excelled" in the early part of the season, so expect reproductions of the likes of Wissam Ben Yedder, Mario Lemina, Aymeric Laporte, Victor Wanyama and Denis Suarez.
The November update, which brings PES 2017 up to 1.03, adds a 4K mode to coincide with the launch of the PS4 Pro.
But it also adds Anfield, complete with the stadium's new main stand.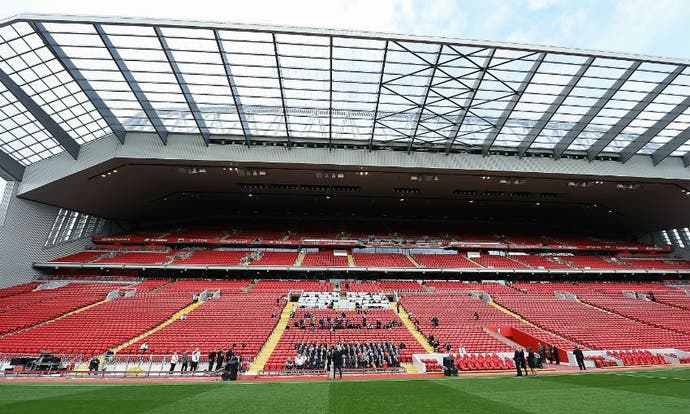 PES, as we've reported, signed a deal with Liverpool for the club to be featured heavily in the game. (FIFA 17 is the official partner of Liverpool's bitter rivals, Manchester United.)
When FIFA 17 came out, players wondered where Anfield's new stand was. I've found a response from an EA community manager, posted to the EA website:
So, Anfield's new stand is in PES 2017. Will it be added to FIFA 17 in an update? The ball's in your court, EA.