PES 2017 has a permanent Trial Edition
Plus, Anfield's new main stand.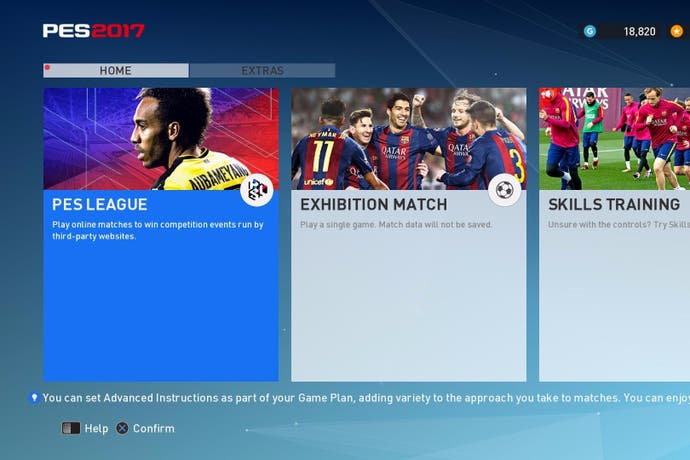 Konami has announced a permanent Trial Edition of PES 2017.
The Trial Edition, which sounds a lot like a demo, includes nine licensed teams. These are:
Barcelona
Arsenal
Atlético Madrid
Boca Juniors
River Plate
Corinthians
Flamengo
Germany
France
Matches are played in the Camp Nou and Neu Sonne Arena. The Trial also includes full access to the Skills Training section.
But the point of the Trial Edition seems to be to promote the new PES League mode, which is a play for eSports. According to Konami, the in-game PES League mode was created to make accessing the official PES eSports competition simpler. From December, you can register via pesleague.com to play for a place in this season's PES World Finals, which will be held in June 2017.
Meanwhile, Konami has released data pack number two for PES 2017, which adds new stadia, kits and "atmosphere elements".
One of the stadiums added is Anfield, which marks the first appearance of Liverpool's new stadium, the one with the new stand, in any football title. The You'll Never Walk Alone anthem is also in the game. And Liverpool fans will enjoy the strip from the 2004-2005 season, which has been added to the game. That was the season Liverpool won the Champions League in perhaps the most dramatic final ever.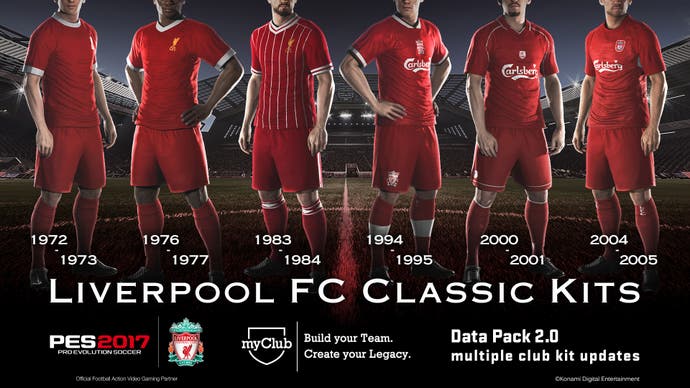 And finally, Konami has announced Borussia Dortmund striker Pierre-Emerick Aubameyang is an "official Ambassador" for PES League, so expect to see him pop up in PES 2017 marketing over the next few months.