Here's our first look at PES 2017
Squad goals.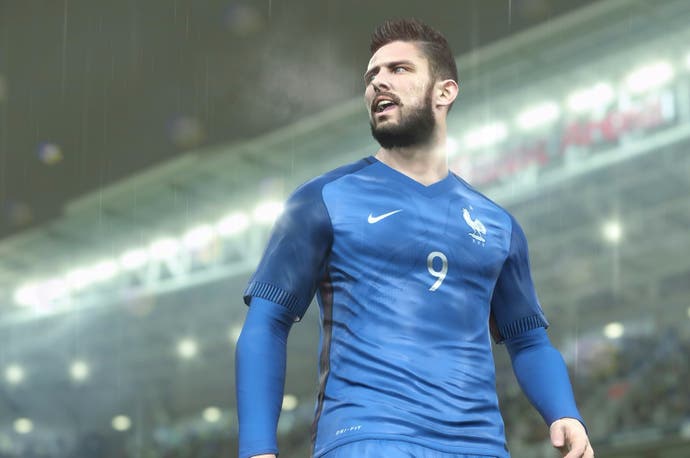 Konami's announced PES 2017, due out this autumn, alongside a few screenshots.
PES 2017 platforms are PlayStation 4, Xbox One, PS3, Xbox 360 and PC. Once again the FOX Engine is used, but this time with a new "Real Touch" system that adds a variety of ways to receive and control a pass.
Expect more at E3 in June.