"I want to be seen as the best"
What drives a semi professional PES player to the top.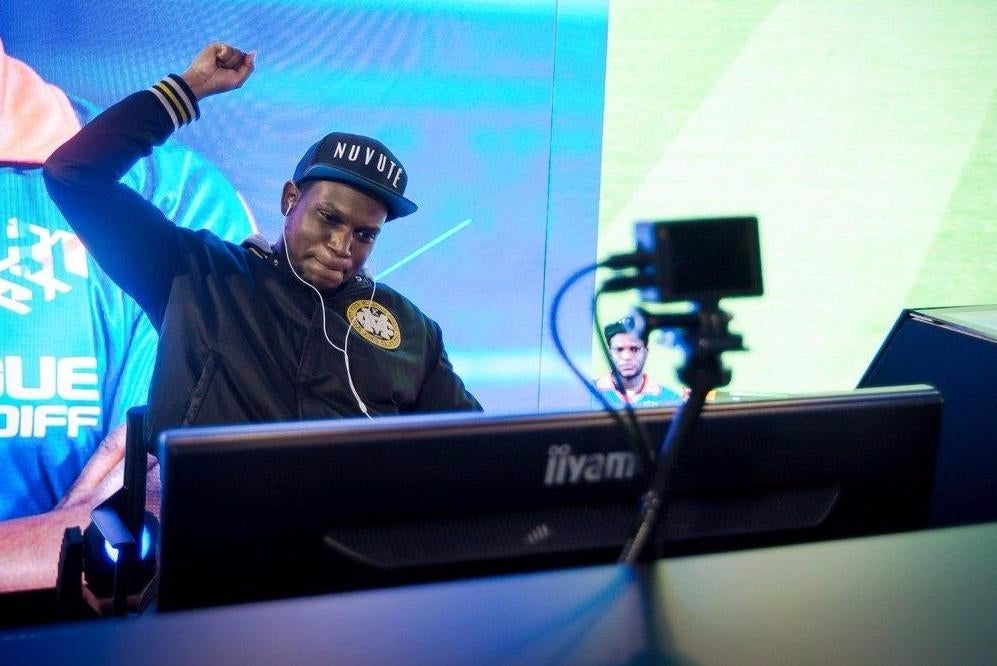 One of my favourite things about being a football fan is that the game isn't the only thing you hear about any more. The demands of a seemingly insatiable 24 hour news media has meant that journalists get the chance to tell stories that go beyond the sport itself.
In particular, I'm always fascinated by one to one player interviews. The chance to discover more about the game by talking to the people who take part in it beguiles me, particularly when interviews are as insightful as Sid Lowe's interview with Luis Suarez from 2012.
But while the player interview is a cornerstone of, say, football coverage, it is still something of a rarity in the world of eSports. So, after being invited by Konami to attend the final of the Pro Evolution Soccer (PES) League at the Emirates stadium in June, I took it upon myself to do something about it. 
I cornered one of the 16 entrants, 27 year old Eldridge O'Niel aka Oneill, to find out what makes him tick. And it's fair to say I learned a lot about what it's like trying to make a career in an industry that's still a long way from the top.
---
Eldridge O'Niel might have only become an eSport pro recently, but he's had a live long relationship with Konami's football games.
"I've been playing PES for like 20 years I guess when it was called International Superstar Soccer on the Super Nintendo," he explained. "I was playing with my brothers. It wasn't really competitive, it was just for fun."

That's the way things remained that way for the best part of the next two decades. Despite playing most of the games in the series in this period of time, the Dutchman had no idea that he might be one of the best players in the world.
In fact, it wasn't until the early 2010s that O'Niel realised that there might be something he could do with his PES skills.
"In 2013, I started to play online and noticed I was pretty good - I'm one of the best in the Netherlands - and then I qualified for the national finals," he said.
However, despite making it to the national finals, O'Niel wasn't sure that he wanted to take part in it.
"The thing is I didn't want to go," he chuckled, leaning towards me to explain more. "The day before the national finals, I didn't want to go. There was a friend I had who had also qualified and he was like "no, you should come" you're really great and you can win it and I was like "I don't know".
"Then I played him that evening and he won the game like 7-0 and I was like 'man I can't.' But I said I'll decide whether I go tomorrow morning, on the day of the tournament."
That decision changed O'Niel's life. His first foray into competitive PES ended in victory, with O'Niel knocking out the then three times Dutch champion to kickstart his career as a competitive PES player.

However, for a number of reasons, O'Niel didn't immediately kick on after that.
For one thing, he had mixed fortunes in PES tournaments in the years following 2013. In 2014, O'Niel didn't enjoy that particular version of the game and decided not to enter contests (something you can't imagine happening to professional footballers). Then in 2015 he had, in his words, "bad luck in the finals", before losing to the eventual PES world champion in 2016's version of the tournament. 
2017, however, helped boost O'Niel's prospects once again. His performances in national and regional qualifiers made him feel it was "his game", as he made it to the PES League final following a second place finish an event at the Nou Camp earlier in the year.
But he was also boosted further by an important, and reasonably dramatic, increase in the amount of cash available in the PES League prize pot.
In comparison to 2016, where the top prize was 15,000 Euros, O'Niel's second place regional final finish in February 2017 was worth $10,000 - with a shot at up to $200,000 in the final.

This amount of money is, and remains, potentially transformative to players. Unlike the typical image projected by the eSports industry of pro players battling it out, O'Niel is currently best described as semi professional.
Outside of PES tournaments, he currently has a job in Amsterdam at a financial services company. "Some people want loans," he outlines. "I have to check if they are eligible to get the loans."
And he certainly isn't the only player who comes from a similar background. Austria's Matthias Luttenberger had come to London to win the PES crown, but knew he could fall back on his day job in the family vending machine business if all else failed.
But with Konami's increased financial backing for the tournament, O'Niel says that his approach towards PES has changed markedly.
"It [the prize total] just changed overnight. Last year, the prize was 15,000 euros and now it's $200,000. It's just one year difference and nobody expected this. When this came out people were like "woah, so much" and I played a bit more than I usually do."
At the moment, O'Niel admits that his PES time has to be limited. The challenges of juggling his job, looking after his baby daughter and convincing his wife that he wasn't slacking off playing video games restricted his PES time.
While professional footballers spend their days, weeks, months and years immersed in the sport, O'Niel spends only a couple of hours a day on the game. This does have an impact. When I asked him about whether he trains with specific goals in mind, say to counter particular shapes or to learn new ways to approach a game of PES, O'Niel admits he doesn't have the time to.
"At the moment, I can't learn anything more in the game. I'd have to put more time in or change my playing style. I'm not trying to learn new things I'm trying to play my own game."
Partly, this is stylistic. I asked O'Niel about the way he liked making his PES sides played. He claimed that he was as happy parking the bus as he was gegenpressing Jurgen Klopp style, suggesting an admirably Dutch focus on tactical flexibility. 
But it is also a conscious choice to focus on other aspects of becoming a top level competitor. O'Niel emphasised that he was increasingly focusing on improving his mental strength because "even if you are a really great player, if you succumb to the pressure it's over."
Equally though, it's clear that he and the other players would like to spend more time on the game. According to Konami's reps, most players only get a few hours of play in each day. This is more than most casual PES players, and enough time to lead to the evolution of competitive play.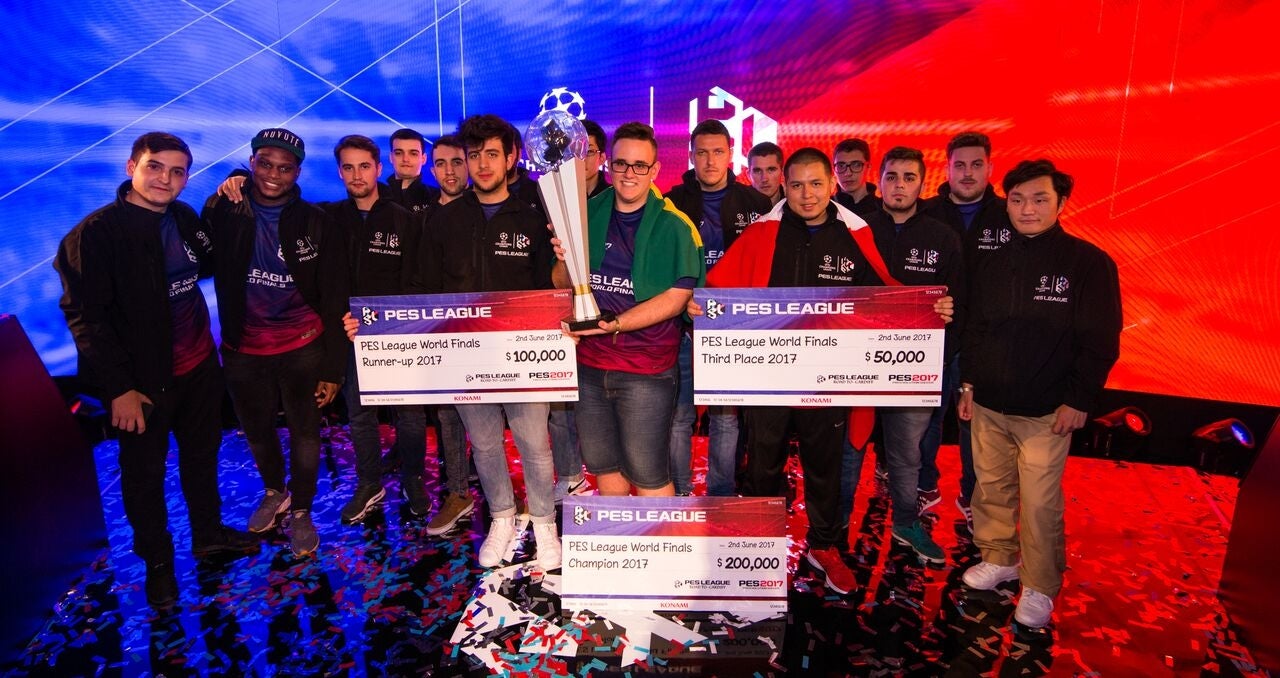 But it's certainly a long way off what is seen in the world of professional sport, where training and competition forms the bulk of day-to-day life. If you compare O'Niel's training time with that of a professional athlete, it's tiny in comparison.
However, with an elevated prize pool, a tournament victory is now a genuine route to professionalism. This matters to players like O'Niel not just because it would allow them to focus on PES full time; it's because it would allow him to pursue his dream of being the best player in the world. 
Although that might seem like a bombastic statement, O'Niel's humbleness throughout the conversation suggested to me that this was something he truly wanted to achieve.
"I want to do this more for the other things. The money is the last thing I'm doing it for. I want to be seen as the best player. My aim is to be signed by a pro club who are known across the world, for people to recognize me to know who I am to enjoy what I'm doing and I put my heart into it. I'm myself, I enjoy it, I'm outgoing and people seem to like it."
And while O'Niel told me that he was in discussions to sign for eSports teams, when I asked him what would be his dream team to sign for he didn't miss a beat.
"Arsenal," he stated unequivocally. "It's my favourite team." Even though they're currently not doing anything in eSports, O'Niel literally issued a 'come and get me plea' when he said "Arsenal come get me immediately, we'll [O'Niel and his family] move straight away."
There is the potential that could happen in the future. Lennart Bobzien, European PES League and Digital Manager, told me that Konami was working with partner clubs who were examining the eSports space and that - if their interest became concrete - they could tout the players in the PES League around to them.
For what it's worth, Arsenal could do worse than sign O'Niel up. He reached the semi-finals of the tournament and was unlucky not to walk away with one of the bigger prizes that could have helped him leave the day job behind.
But more than being a great competitor, O'Niel - as well as the other players - had genuine passion to be the best on behalf of themselves and potential clubs.
As football fans become increasingly concerned by how financial extravagance turns top young footballers into money hungry mercenaries, PES players like O'Niel have a spirit that I imagine was similar to the first professional footballers.
They're determined to be the best, driven to succeed and yet still remarkably humble. And while that might not seem like much, the innocent delight of the semi professional eSports player is something we should enjoy before the industry explodes into action in the coming decade.