PES loses Champions League official licence
10-year deal with UEFA comes to an end.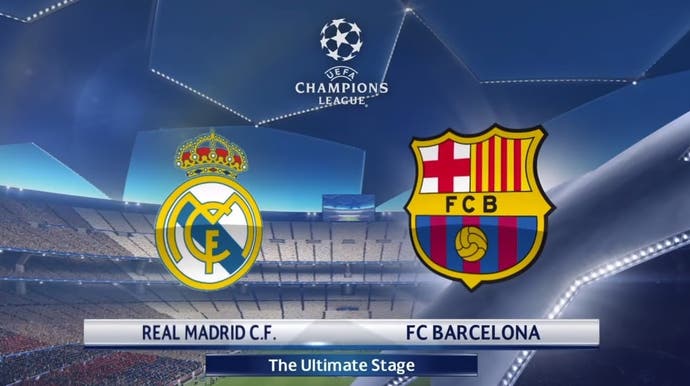 Konami's partnership with UEFA is coming to an end, which means Pro Evolution Soccer's 10-year run as exclusive Champions League rights holder for video games is over.
The deal ends after this year's Champions League final in Kyiv, Konami said.
The Champions League first appeared in Pro Evolution Soccer 2009, which came out in 2008, while Konami later added the licences for the UEFA Europa League and the UEFA Super Cup to the series. Here's how it looks in PES 2018:
Back in June 2015, Konami announced it had reached an agreement with UEFA about a renewal of the UEFA Champions League, UEFA Europa League and UEFA Super Cup licences in Pro Evolution Soccer so they would run for an additional three years until 2019, as the previous agreement was due to be valid for another year. Today's news suggests this renewal was cut short.
This is obviously bad news for PES, which has for years struggled to compete with its cash-rich competitor FIFA when it comes to official football licences. Konami has tried to keep up with official licences for Barcelona, Liverpool and, er, Usain Bolt, as well as Fulham and Arsenal. But PES, famously, still uses Man Blue for Man City and London FC for Chelsea, among other made-up club names.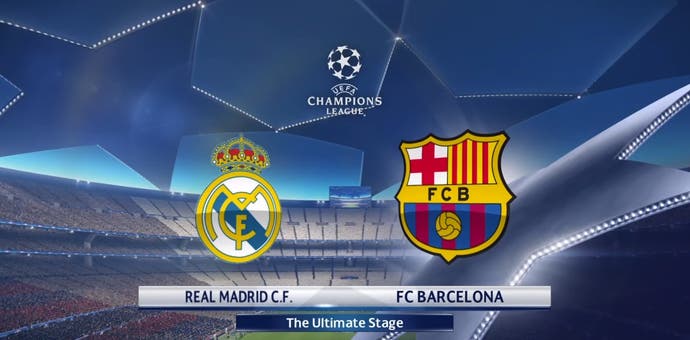 Putting a positive spin on things, Jonas Lygaard, senior director of brand and business development for Konami, said: "The UEFA Champions League licence has given us a platform to create unique experiences and provide football fans from all over the world with an opportunity to enjoy this competition first-hand.
"This year, however, we will shift our focus into other areas. We will continue to explore alternative ways UEFA and Konami can continue to work together, as our relationship remains strong."
There was no explanation offered by either Konami or UEFA on the end of the deal. From Konami's point of view, the Champions League licence might have been deemed too expensive to renew. From UEFA's perspective, with EA Sports no doubt ready to splash the cash, its head might have been turned.