PES 2018 fans take it upon themselves to add unofficial World Cup mode
And it looks pretty good.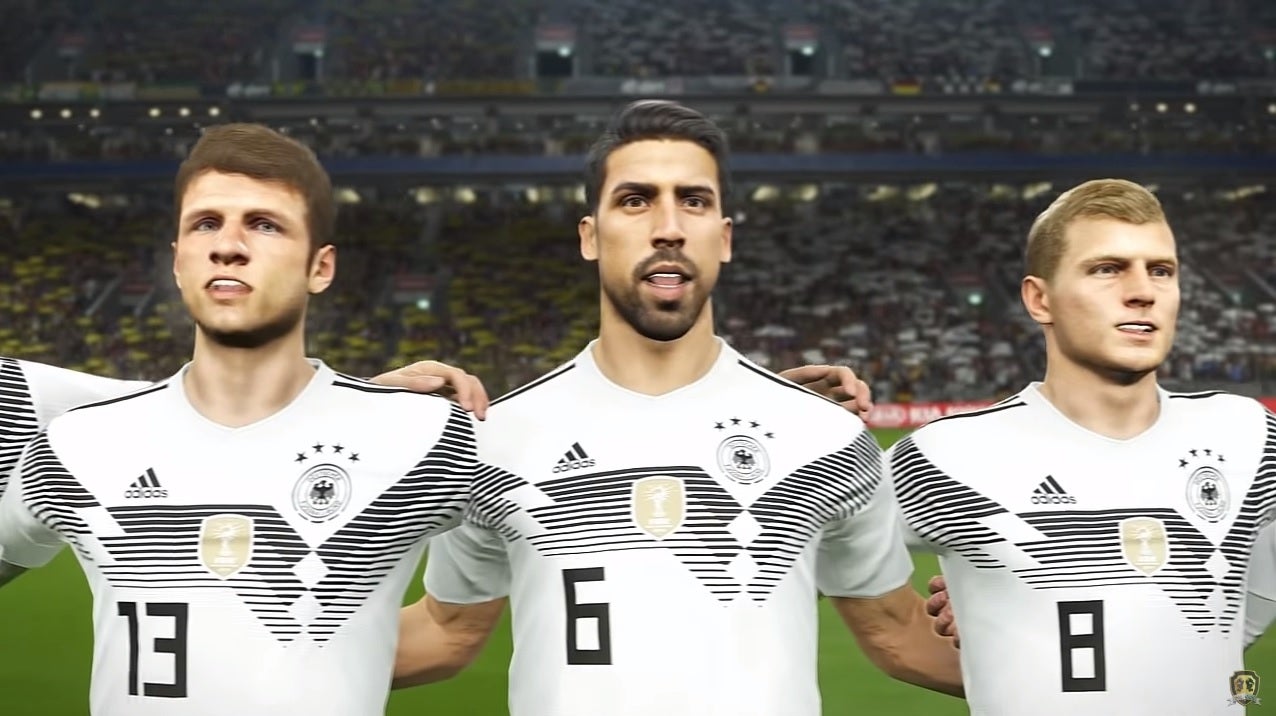 PES 2018 doesn't have a World Cup update - EA has FIFA's signature on that official licence. But it does have a small group of dedicated fans who have put the time into creating an unofficial World Cup update for the game.
Konami's football game is famous for its option files - edits that add official player names and kits, among other things, to the game. Back in the day, I'd spend hours manually editing player and team names in PES to make them real life accurate. These days - in fact for some time now - PES players have been able to download and install community-created option files that do all the work for them.
There are a handful of pretty decent World Cup option files for PES out there. The PES World PES 2018 World Cup 2018 update is a good shout for PlayStation 4 players. For PC players, the PTE patch is a great choice. It adds a new World Cup-themed menu for the game, new logos and font design, new updated kits for national teams, correct lineups and formations and even new tattoos. Check it out in the video below. It's pretty impressive work!
Also worth highlighting is the PES 2018 Smoke Patch X20 - World Cup Edition, which does similar things to the PTE patch. Check it out in the video below.
Konami faces an uphill struggle to compete with EA Sports when it comes to official licences, and it feels like it's tougher now for the Japanese publisher than it's ever been before. Not only has FIFA wrestled the Champions League licence away from PES, but Borussia Dortmund unceremoniously dumped PES - even after Konami had used the top German club in its marketing material for PES 2019.
PES fans will always have cool community-made option files to fall back on, of course. And I suspect it won't be long before there's a Champions League patch for PES 2019. Until then, an unofficial World Cup update for PES 2018 will have to do.