Konami partners with Arsenal for better faces in PES 2018
Wenger out.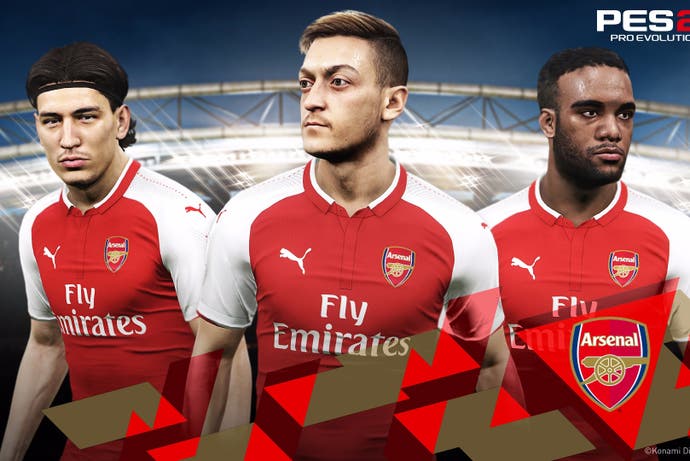 Now this is more like it. After announcing an exclusive global partnership with Championship side Fulham, Konami has opened its wallet and signed a deal with Europa League hopefuls Arsenal.
At a time when Arsenal's best want to leave for bigger and better things, Konami's best has stepped in to fill the gap by becoming an official partner of the football club. This means Konami has extended access to London's third-best team to help more accurately recreate the first team squad and the Emirates Stadium in PES 2018.
As Konami has done with Liverpool, it will use its 3D scanning to capture facial and physical data from the full Arsenal squad. Here's an image showing off Héctor Bellerín, Mesut Özil and Alexandre Lacazette. Hopefully Konami hasn't put these three on a billboard or anything, given how devoted to the cause Ozil seems.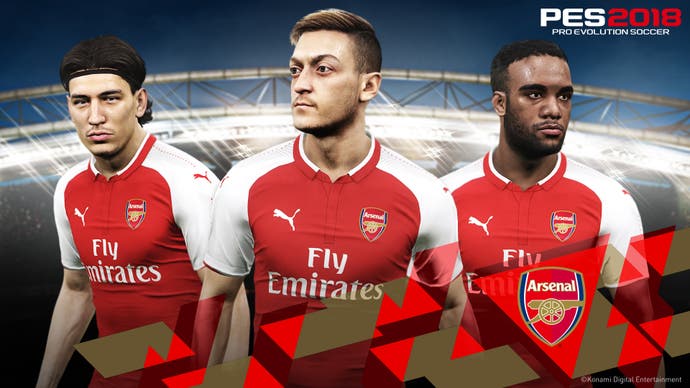 The idea is each player runs, passes and moves as they do in real life, while, according to Konami, "the team's famous free flowing style of play will also be accurately implemented to the game".
What Konami's trying to say is, the thing about Arsenal is...