Konami announces exclusive global partnership with…
Fulham.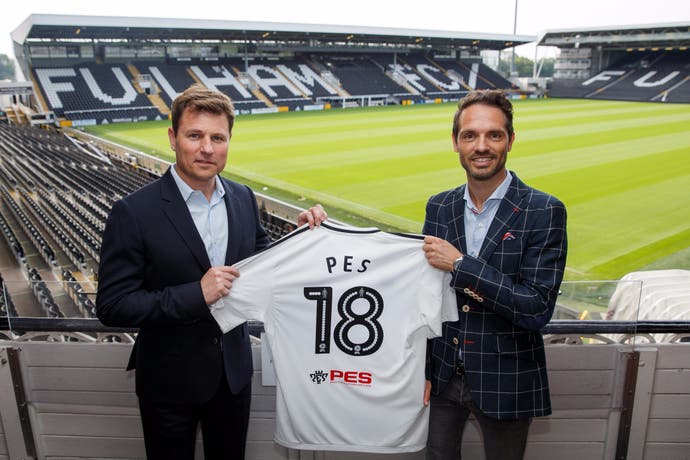 Hot on the heels of sparkling deals with Barcelona, Liverpool and, er, Usain Bolt comes Konami's latest partnership for PES 2018.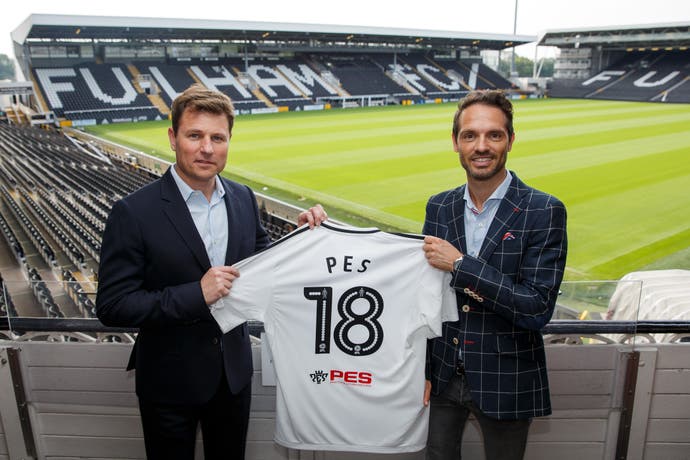 It's a London club.
It's in the London Borough of Hammersmith and Fulham...
It's Fulham.
Well, Craven Cottage is a stone's throw from Stamford Bridge.
Now, I don't mean to be mean about Fulham, but it's not often we see football video games make a song and a dance about licensing deals with Championship clubs. I imagine EA is quaking in its Sky Sports-branded boots right now.
Does Louis Saha still play for Fulham? Apparently not...
Anyway, here's Konami's note to press: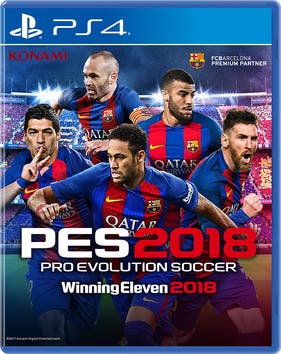 "Konami announces exclusive global partnership with Fulham FC. Konami Digital Entertainment B.V. has announced it has entered an exclusive global partnership with Fulham FC, one of London's oldest and most iconic clubs, for its Pro Evolution Soccer (PES) series.
"Fulham were founded in 1879 and are London's oldest professional football club. Having just missed out on promotion last season, the club are looking to the new season to build on their progress of the last few years and the club's reputation for the development of talented young players."
The upshot of this is the full Fulham squad is recreated in the game with all kits and players via body-scanning. Konami will have a presence within Fulham's stadium as part of the match day experience, and within the club's youth academy. PES 2018 branding will feature on the back of the club's new home, away, third and goalkeeping kits, and will be the main sponsor of the Youth Team's kit, "showcasing the publisher's support of the club's enviable talent base".
Konami and PES 2018 branding will also be prominent across the ad boards around the pitch and within branded areas inside the ground, and on ball boy kits on match days.
It's an interesting time for PES 2018 right now, given Neymar just ditched Barcelona for PSG in a whopping £200m transfer. Neymar featured prominently on the PES 2018 box art as a Barcelona player, and in marketing material including videos. As Neymar has been scrubbed out of Barcelona's squad list, the Brazilian superstar will have to be removed from PES 2018's box art. Not a disaster for Konami, but irritating nonetheless!